Posted by Devi Grewal on 7th Jun 2017
5 Ways to use the 2017 Greenery trend in your home
We look at five simple ways to introduce the 2017 interior green trends into your living space right now, from green inspired home décor to gorgeous accessories to beautifully complimentary natural rattan waste paper baskets.
Check out our Pinterest board for more inspiration on this trend.
Colour gurus Pantone have announced their colour of the year, and it's green. 15-0343 Greenery, to be precise, a luscious leaf colour you may have already spotted on the catwalks and in design magazines. Green might be notoriously difficult to wear, but the vibrant and bold Greenery is a perfect accent colour for interior design because it brings a splash of the energy into your home. Not only does it bring energy to your home decor, from green living room accessories, to driftwood bowls to rattan waste paper baskets , Greenery inspired accessories are one of the hottest interior trends for 2017
1. Pair green and gold for understated elegance We're seeing a lot of Greenery mixed with gorgeous gold detailing at the moment. It's a sumptuous look that brings to mind the opulence of fin-de-siècle Parisian hotels – think high tea in an airy conservatory among waving palm fronds in gold planters.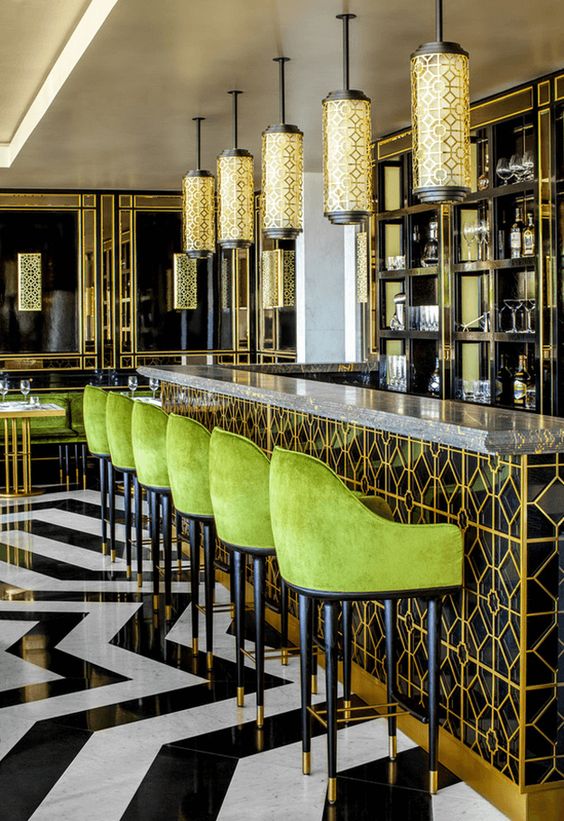 You don't need a conservatory to achieve this understated elegance. Match a bold green focal point like a chair with a gold throw on a bed or sofa or with eye-catching gold accessories like our Grapevine waster paper bin .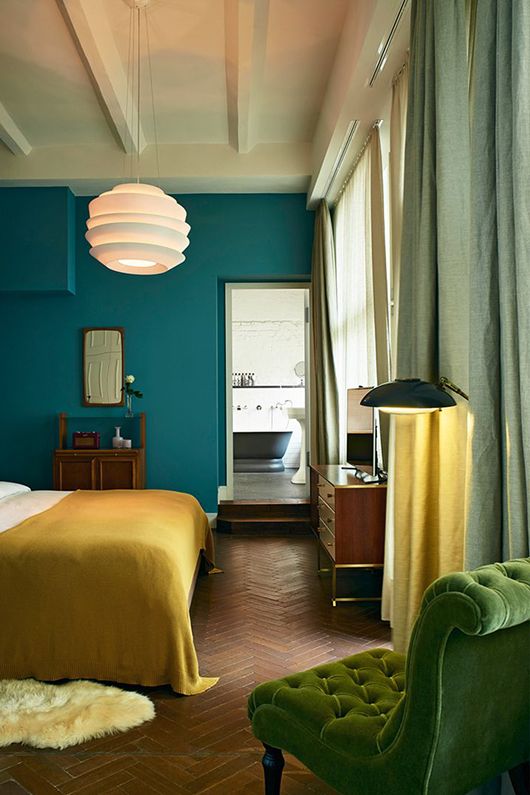 You can even capture this look in a single gorgeous object for your room, like our decoupage waste paper bin with tropical foliage and a classic gold trim.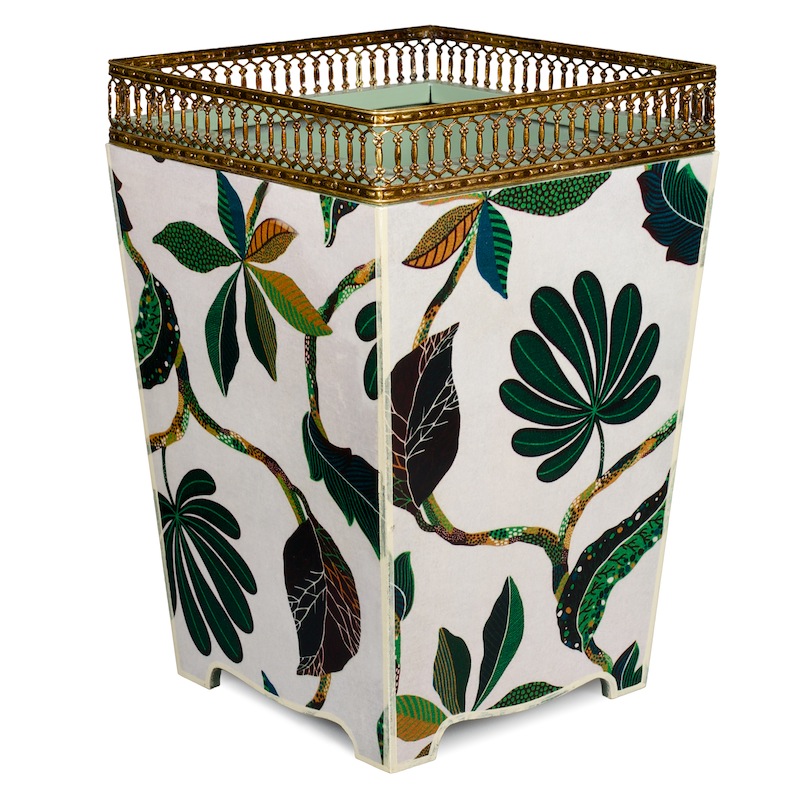 2. Use tropical colours and real plants for a forest paradise
The Japanese concept of shinrin-yoko, or 'forest bathing', is one of the inspirations for this year's colour choice from Pantone. Shirin-yoko is the practice of reconnecting with nature in the healing presence of trees. We can't always escape into the woods though, so as a calming alternative, bring a little of the woods into your home through colour and texture.
The obvious way to do this is with indoor plants, which are an instant way to bring the Greenery trend into your home. Give some thought to which plants you choose; giant, glossy leaves, architectural shapes and a tropical feel are all bang on trend.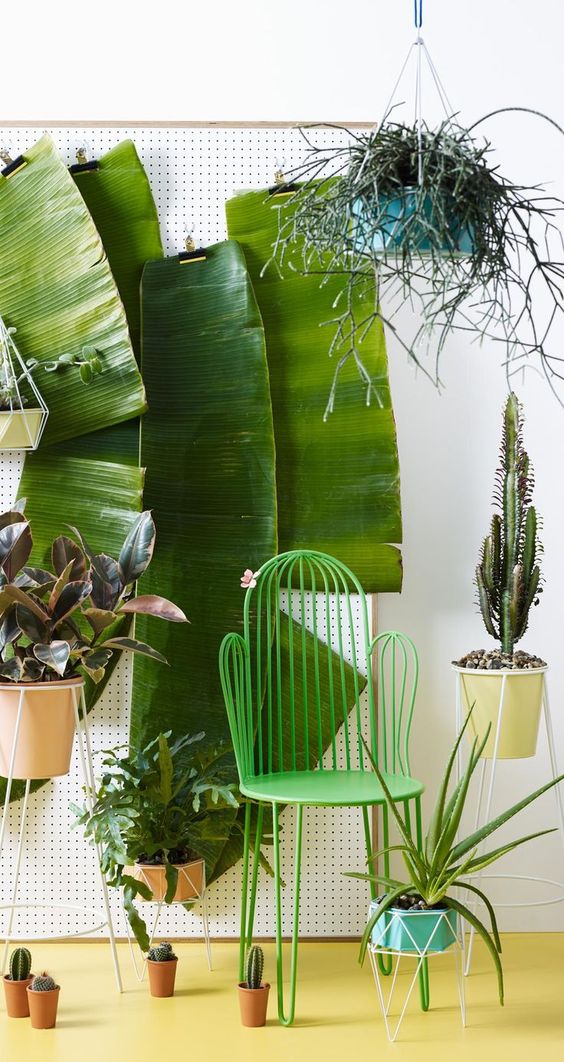 You can also bring out those pinging tropical greens on a feature wall, or for a quick fix to revitalise a room, go for a green living room accessory like tropical leaf print cushions, or our green cut-out jardiniere.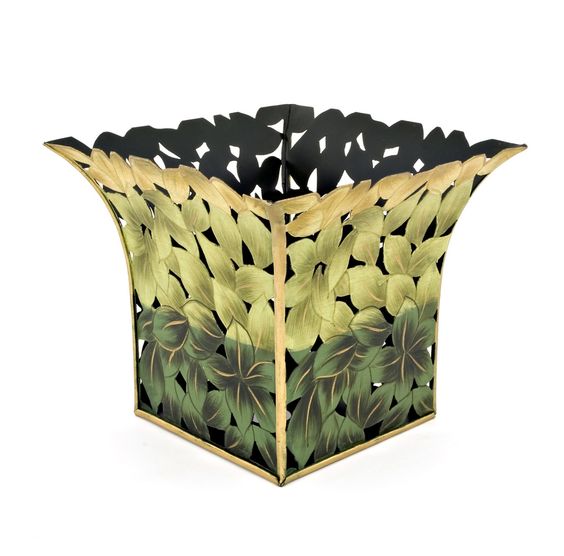 3. Go to ground with natural textures and warm outdoors colours
Pantone have flagged up a trend that matches Greenery with earthy browns, dark pinks, muddy purples and soft greys. This folksy, natural mix comes straight out of a spring garden, all new shoots, earth and wood.
To get the green trend look, match green highlights with wood floors, vintage wood furniture as a focal point and other natural materials such as sisal and rattan. Our rattan waste paper baskets or driftwood bowl are easy ways to add natural textures instantly.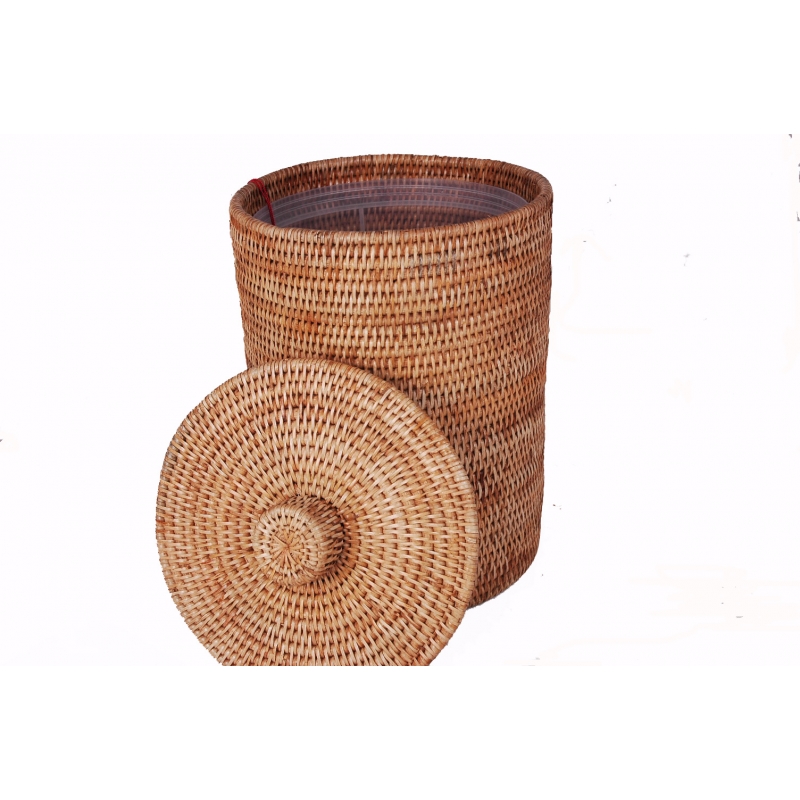 4. Pop your preconceptions with a colour mash-up
One of Pantone's more surprising trend spots is Greenery paired with bright primary colours like shocking pink, sunny yellow or royal blue. These life-affirming and dynamic colour clashes can bring a room to life, and best of all you can achieve this very easily. All it takes is adding a little pop of colour in a cushion, ornament or a fabric pattern and you can change the focal point of a room in seconds.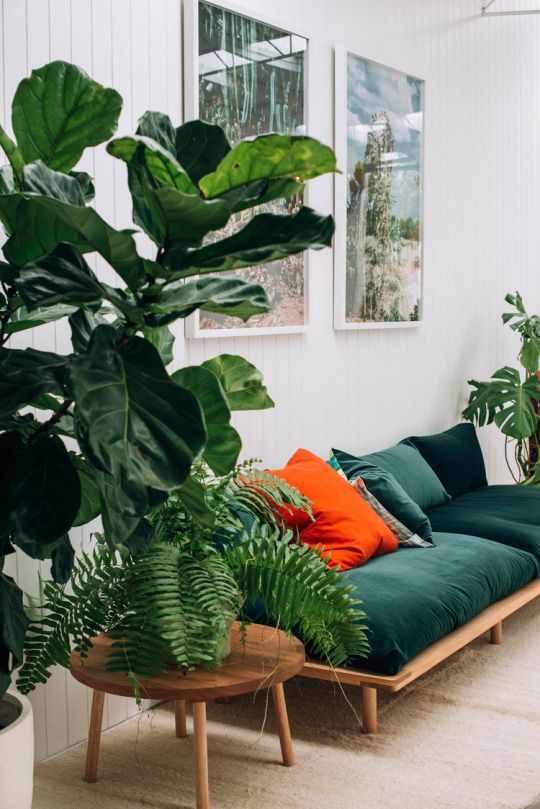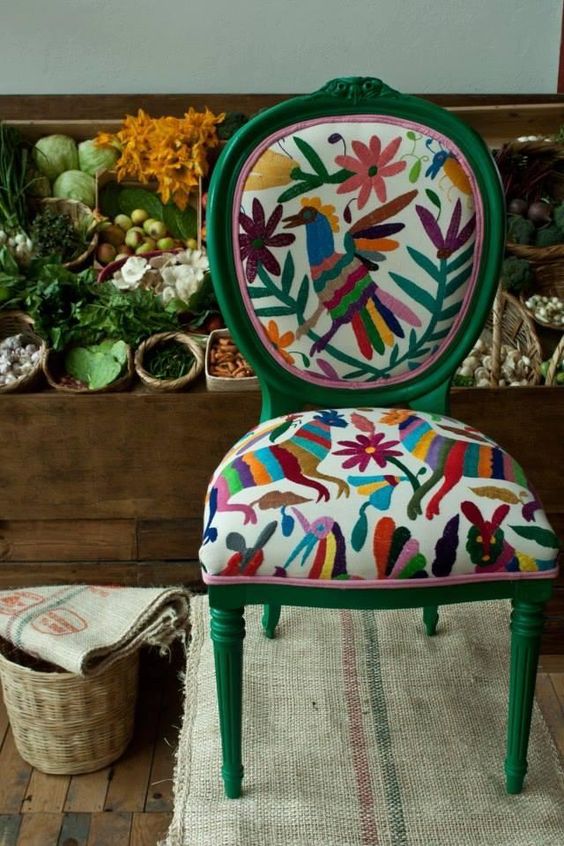 5. Create a safe space with calming colour matching
Green is a naturally calming colour that speaks to our deepest psyche of nature, freedom and life. You can use it to make your home a space for rejuvenation and relaxation by pairing green with other calming colours. Pantone suggest last year's colour of the year, the delicate pink Rose Quartz, or try lilacs, baby blues and delicate greys.
You can achieve this soft look with a paint colour for your walls, or for an immediate result look for throws, cushions, ceramics or even simply cut flowers in a pretty vase to bring those delicate shades into play.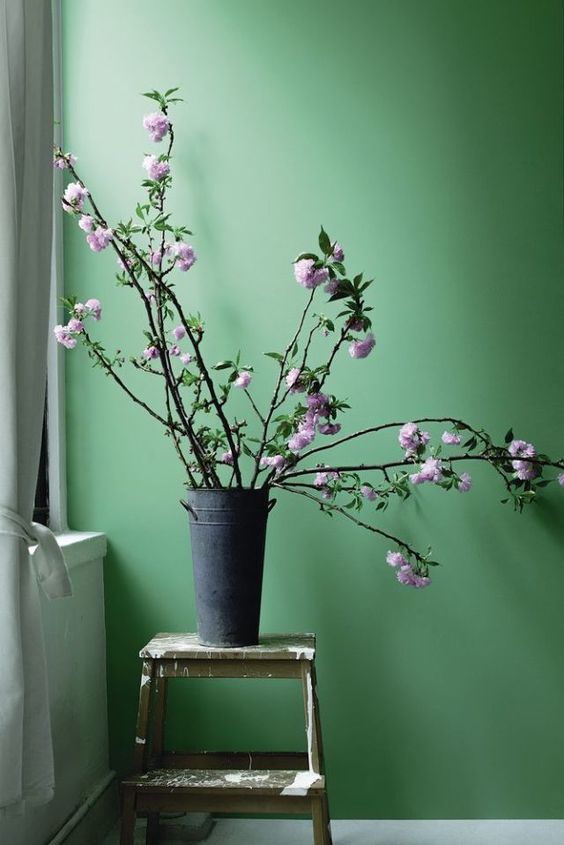 https://uk.pinterest.com/pin/23221754308941022/ ]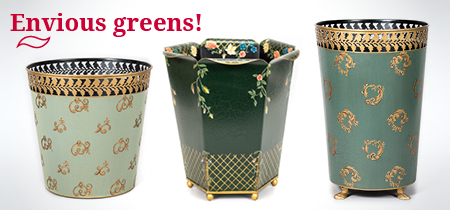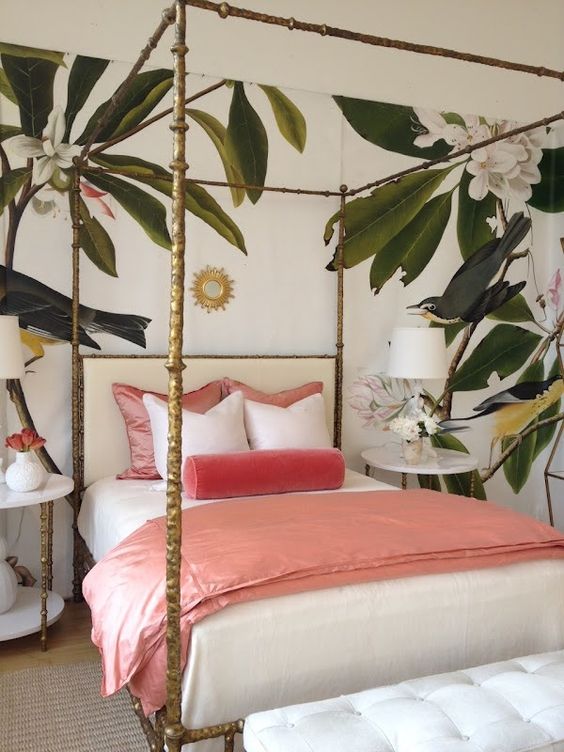 For more inspiration on how to bring the rejuvenating power of Greenery into your home, check out our Pinterest board of favourite looks and links.
----------------------------------------------------------------------------------------------------
green living room accessories, interior trends 2017, green living room ideas, rattan bin, green home décor, driftwood bowl, rattan waste paper basket, green trend, rattan waste paper bin, bedroom home decor, lounge