When you're designing an interior space and you want to create a maximalist look that's rich and luxurious, you need the right accessories. The emphasis here is on right, because contrary to what one might think, maximalism does not necessarily mean having a lot of stuff.
The secret to a stunning maximalist interior design is going bold - with striking patterns, lots of colours, and rich textures. But most importantly, these elements need to meld together to best showcase the objets d'art, mementos, and curios that you love. By picking room accessories you absolutely adore and showing them off to full effect, your maximalist interior design will really sing.
So today we're providing a little dose of maximalism inspiration with 5 must-have room accessories for your maximalist interior design.
5 Must-Have Room Accessories for Your Maximalist Interior Design
1. A statement piece of furniture: A standout piece of furniture is a must for any maximalist interior. It can be an over-the-top armchair, a dramatic dining table, or even a bed with an oversized headboard.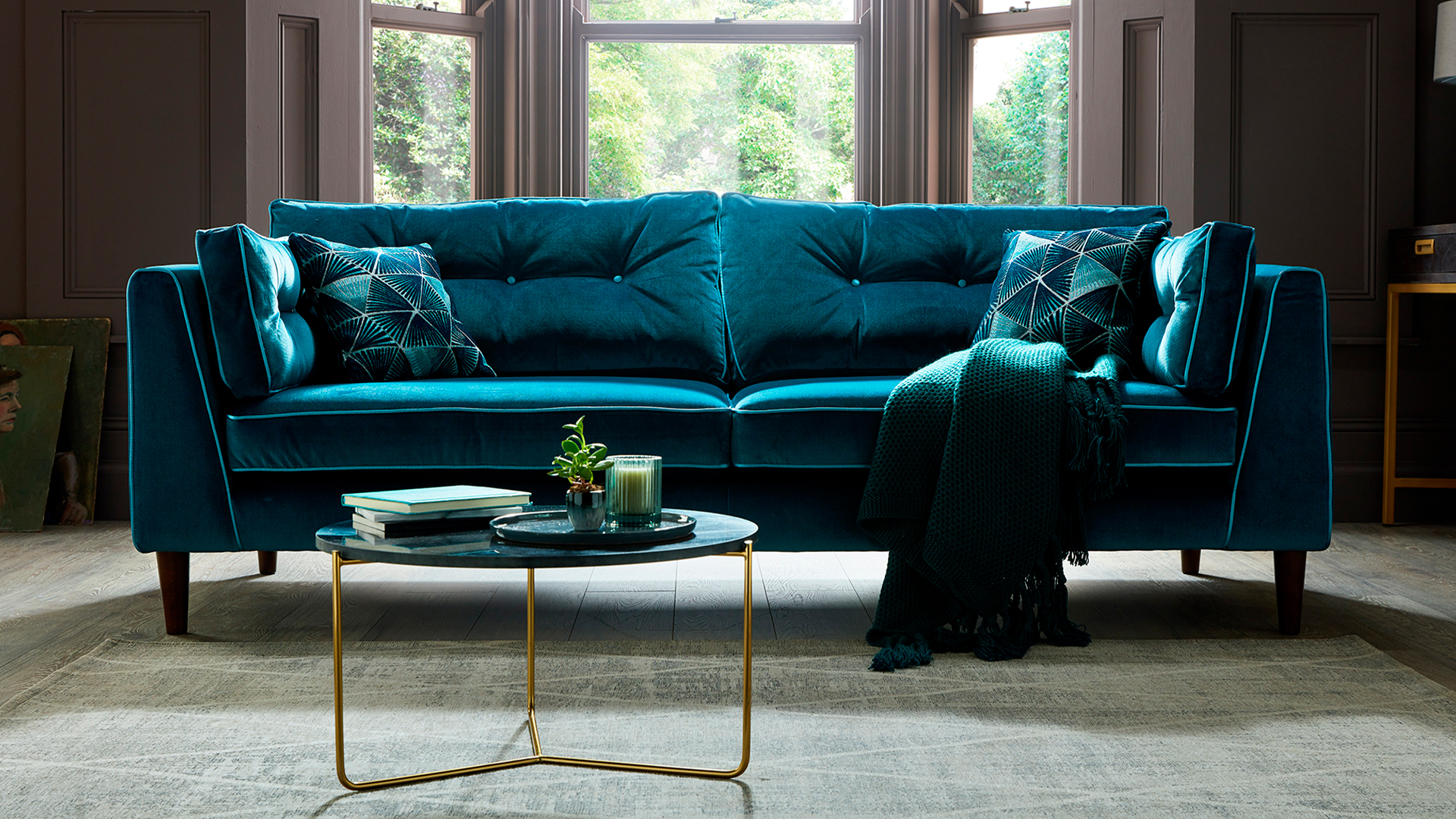 Image source: Sofology
2. A collection of art: Featuring the art you love is essential for a successful maximalist interior. Choose pieces that are bold and eye-catching, and don't be afraid to mix and match different styles. Hang your art on walls or prop it up on shelves – either way, it will add personality to your space.
3. The essentials: Every detail matters when it comes to maximalism, right down to the functional pieces. Featuring an elegant waste paper basket is the perfect way to ensure your whole interior sings to the same tune. We have several wooden waste paper bins in our collection that will be sure to provide a delectable dose of maximalism to your home. These include this gorgeous Autumn decoupage waste paper bin, the attention-grabbing Gatsby vintage bin with gold and silver leaf trim, or this fabulous hand painted black and gold leaf Art Deco bin.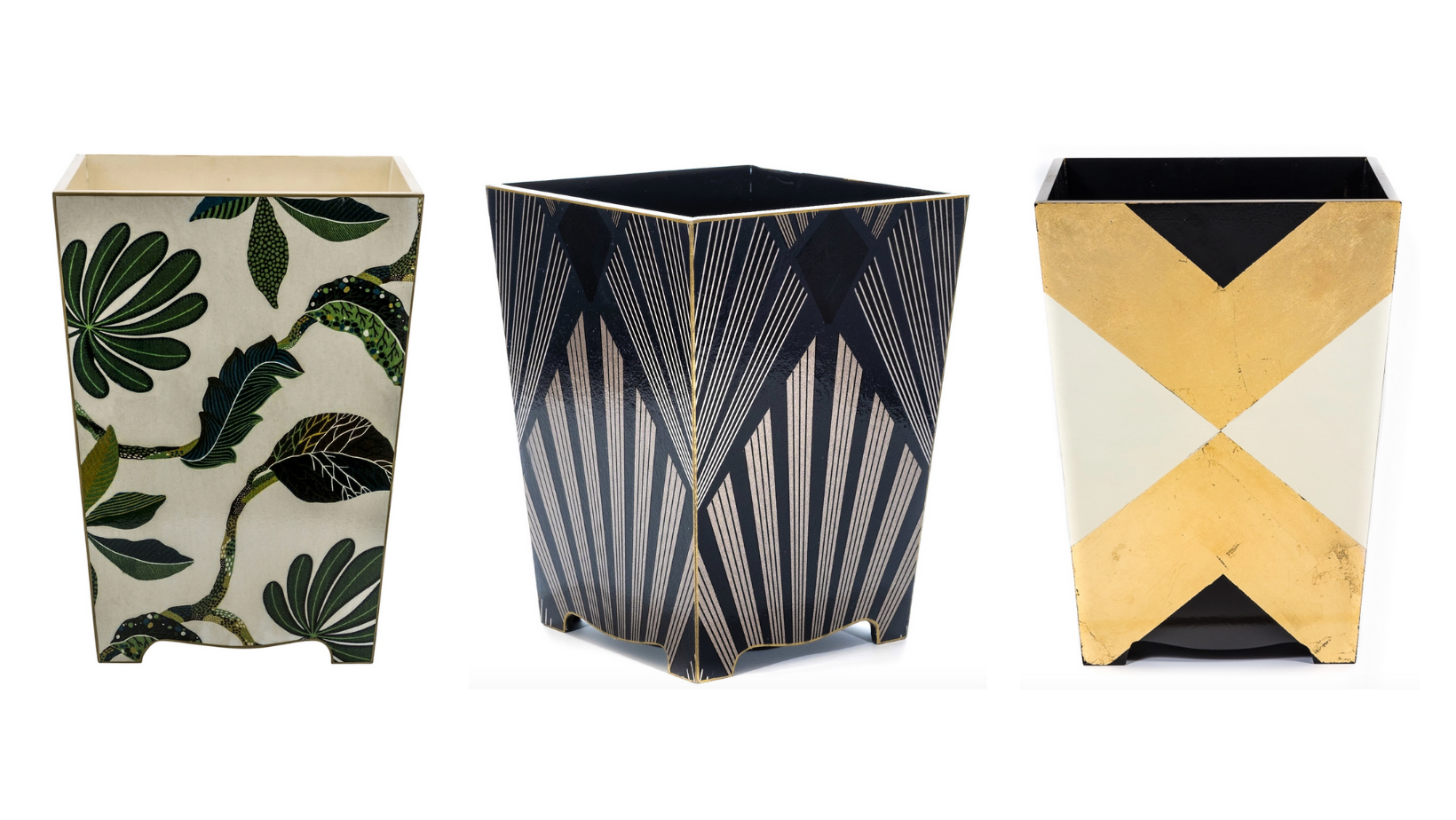 4. Textured, bright fabrics: Add interest to your space with textured fabrics. This can include velvet cushions, fur throws, plush rugs and even silk curtains. Choose bright, bold patterns that will really make an impact in your room.
5. A touch of whimsy: Add some flourish with room accessories that feature fun prints and bright colours. William Morris inspired patterns work beautifully, whether they're featured on whimsical wallpaper or umbrella stick stands!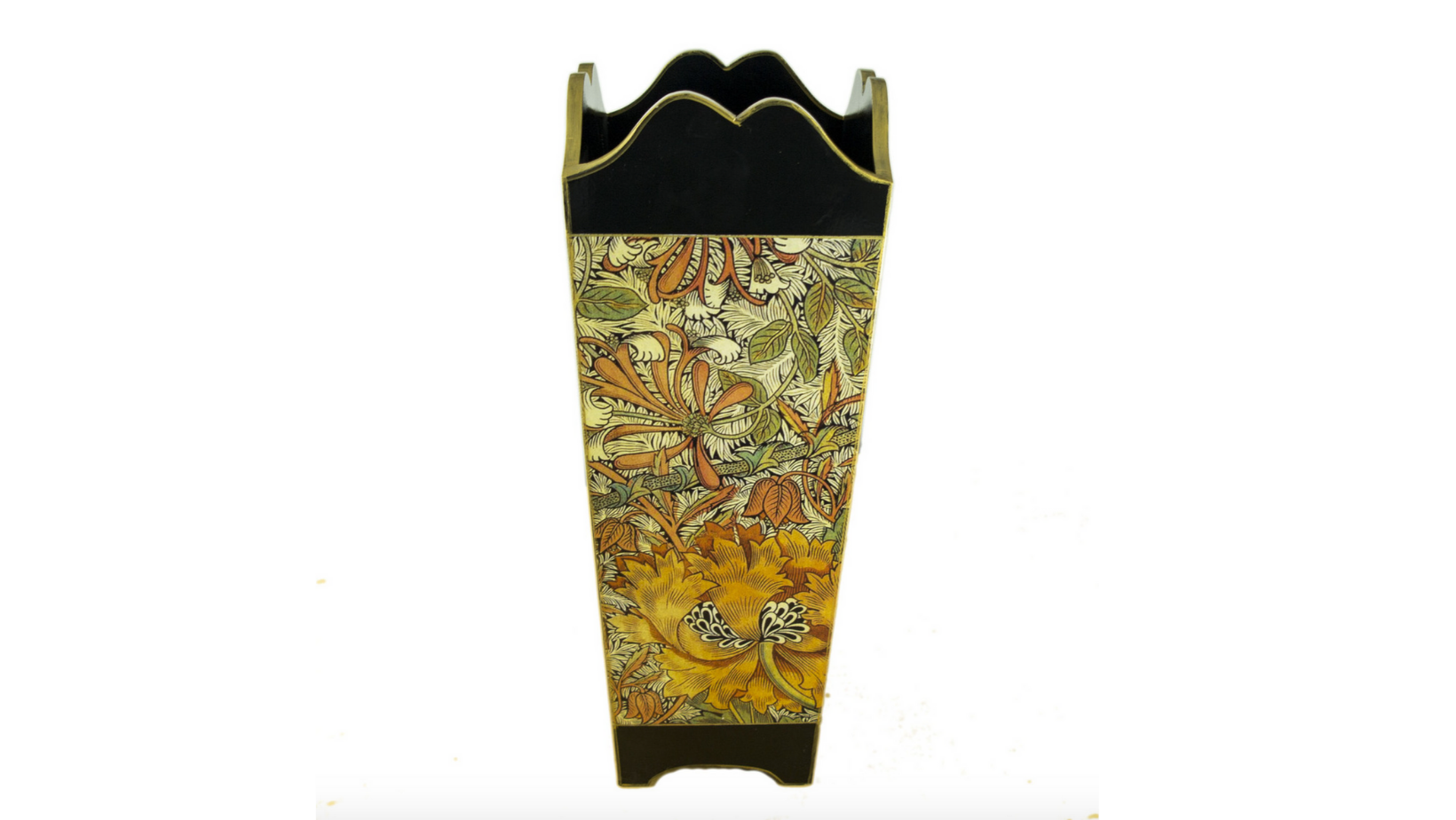 How to Bring Your Maximalist Interior Design Together
Maximalist interior design is not for the faint of heart, but for those who want to make a statement with their décor. It's about filling a room with items that reflect your personality and style to truly make a space your own.
Although there are no rules when it comes to this style of design, it might help to review the following 5 guiding principles of maximalism:
1. Colour is one of the most important aspects of maximalist interior design. You want to use a variety of bold, bright colours in your space to create a lively and vibrant atmosphere. Don't be afraid to mix and match different colours and patterns. The more, the better!
2. Another important element of maximalist interior design is texture. Incorporate a variety of textures into your space to add visual interest and depth. Think about using different materials such as velvet, fur, leather, etc.
3. Pattern is another key element of maximalist interior design. Use a mix of different patterns and prints in your space to create a fun and eclectic look. Again, don't be afraid to mix and match different patterns and prints.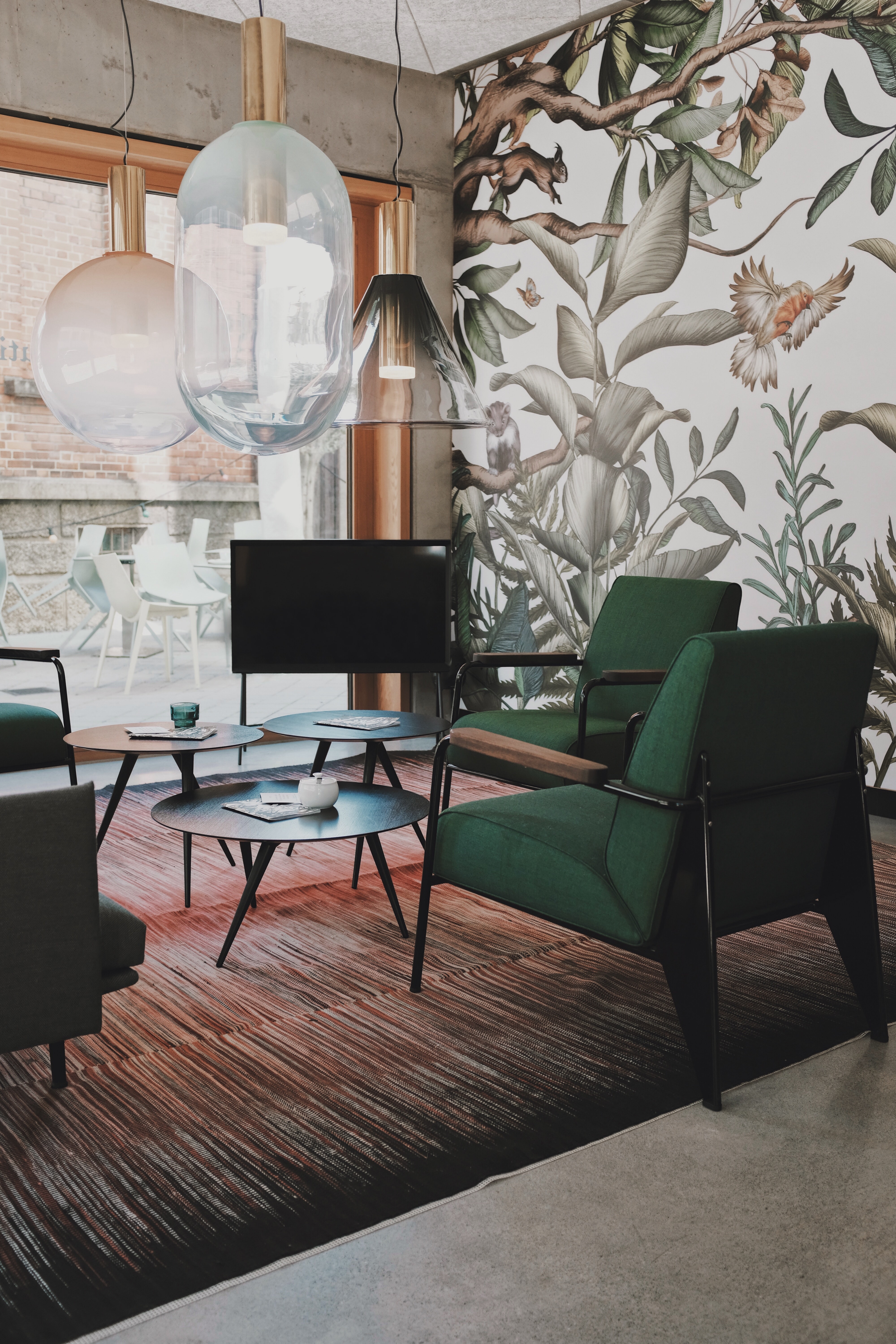 Photo by Thanos Pal
4. Another important element of maximalist interior design is layering. This means adding different textures and patterns to create an interesting and unique look. You can layer different fabrics, rugs, and even wallpapers to create an eye-catching effect.
5. Finally, make sure to add plenty of personal touches to your space. Maximalist interior design is all about expressing your personality and style. So, fill your space with things that you love and that reflect who you are.
Want to find a room accessory that brings you joy? Browse our range for something that speaks to you, or get in touch to talk to us about a bespoke item to fit your room perfectly.