Posted by Devi Grewal on 22nd Sep 2015
We live in a disposable age. Household items are often throw-away products these days, bought cheap and replaced often. But drop into your local antiques shop and the beautiful things you find there were often the household items of the past. They've lasted and accumulated value because they were made using traditional handcrafting techniques.
Even wastepaper baskets, one of the most disposable of modern home accessories, were once items to be chosen and cherished.
At Must-Have Bins we're on a mission to offer wastepaper bins that will be the antiques of the future. Our bins are made using those traditional techniques that create pieces worth keeping.
We've picked five gorgeous iconic antique bins that have been up for auction recently, and matched each one with a piece from our own range that achieves a similar stylish look. Remember, the first rule of buying future heirlooms is to pick something you love – it'll be around for a long time!
THE NATURAL LOOK
Today's Antique: Einar Barnes Rosewood Wastepaper Basket, 1965
https://www.bonhams.com/auctions/21815/lot/7328/
Norweigian factory manager Einar Barnes taught himself furniture design in the late 1950s and early 1960s. He designed two wastepaper baskets in wood, the Oval and Rondo, that became icons of 60s design. This is the Oval version, from 1965. It sold at Bonhams for over £300.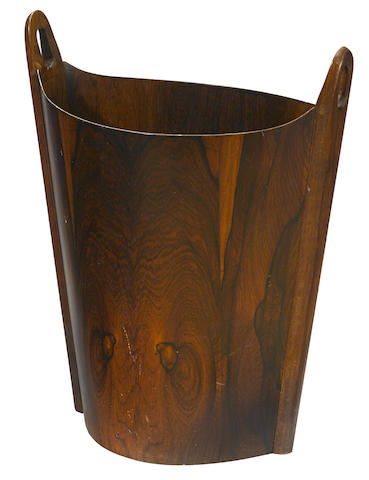 Tomorrow's Antique: Must-Have Bins Bone Inlay Wastepaper Basket
This beautiful wastepaper basket achieves the same warm effect as the Barnes bin by using another natural material, bone, inlayed in a mosaic effect.
http://musthavebins.co.uk/antique-bone-inlay-bin/
THE MODERNIST TWIST
Today's Antique: William Haines Acrylic Wastepaper Basket, 1956
Billy Haines was an American actor turned interior designer who worked for glamorous Hollywood clients such as Joan Crawford and Carole Lombard during the 1950s. This transparent wastebasket sold at Bonhams for $212.
https://www.bonhams.com/auctions/19254/lot/5290/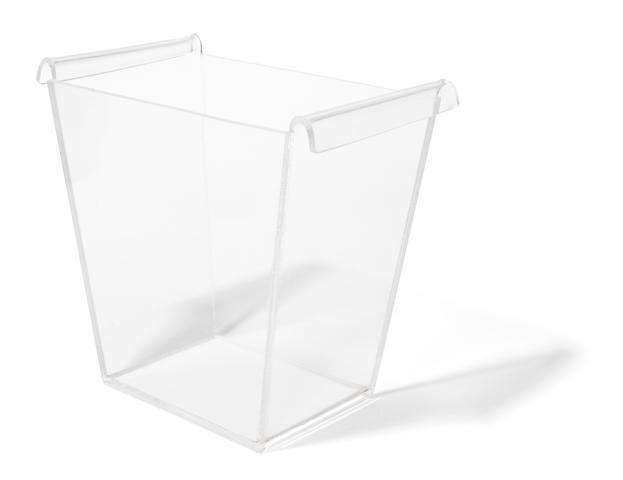 Tomorrow's Antique: Must-Have Bins Lucite Clear Diamond Wastepaper Basket
Our Lucite basket is also American-designed and draws on a similar minimalist style to the Haines bin, perfect for modernist room schemes.
http://musthavebins.co.uk/lucite-clear-diamond/
THE MINIMALIST FEEL
Today's Antique: Martin Szekely Wastepaper Basket, 1985
http://www.sothebys.com/en/auctions/ecatalogue/2008/20th-century-design-n08422/lot.15.html
Martin Szekely was a French designer working in the 1980s whose furniture brought functionality together with striking modern design. This bin, part of a set with a table and bureau, was listed at $8,000 to $12,000 at Southeby's.
[IMAGE: ANTIQUES Martin Szekely.jpg]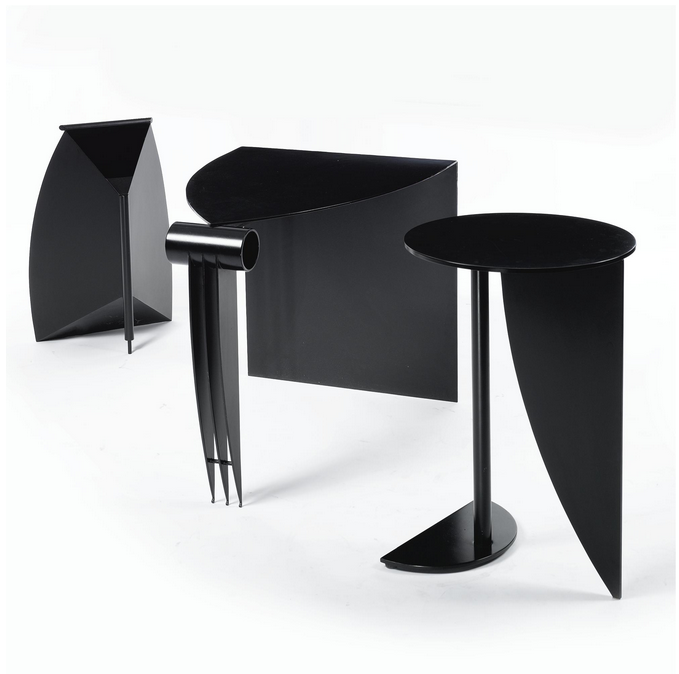 Tomorrow's Antique: Must-Have Bins Kumbo Basket
Get the same stark and dramatic architectural look as a Szekely piece with our amazing baskets woven from bamboo.
THE TOUCH OF LUXURY
Today's Antique: Jean-Michel Frank and Hermès Leather Wastepaper Basket, c1930
http://www.christies.com/lotfinder/lot/a-leather-covered-waste-paper-basket-jean-michel-4112807-details.aspx?pos=1&intObjectID=4112807&sid=&page=5&lid=1
Jean-Michel Frank was a minimalist French interior designer whose furniture is characterised by the use of luxury materials. He designed a collection for Hermès in the late 1920s, and this simple but luxurious leather wastepaper basket was one of the iconic pieces from that range. It fetched $17,925 at Christie's.
[IMAGE: ANTIQUES Jean-Michel Frank and Hermès.jpg]
Tomorrow's Antique: Must-Have Bins Faux Leather Bin
Simple and sleek, our faux leather bins are still stylish but more eco friendly than Frank's leather bin. Bonus!
http://musthavebins.co.uk/faux-leather-bin/
THE BIN WITH CHARACTER
Today's Antique: The Simpsons Wastepaper Basket
http://www.sothebys.com/en/auctions/ecatalogue/2015/creative-genius-of-sam-simon-n09364/lot.144.html
Not all valuables of tomorrow have to be design icons. Get your hands on a piece with some character or a story and you could be onto a winner. This mass-produced metal wastepaper basket featuring The Simpsonswas owned by Simpsons co-creator Sam Simon, and will be auctioned at Southeby's later this year, with a guide price of £100 - $150.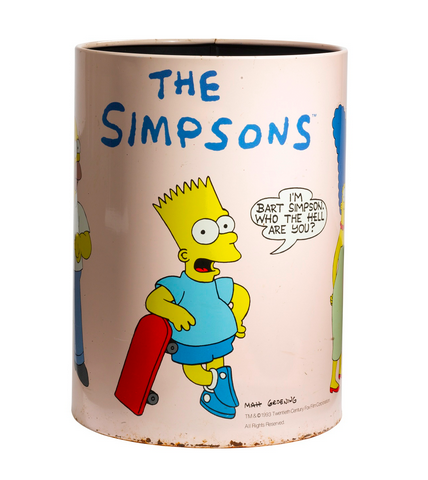 Tomorrow's Antique: Must-Have Bins Professor Airdale Dog Portrait Wastepaper Bin
It's fun and full of character, something you'll want to pass on to the next generation. Our canine portrait bins are the kitch conversation pieces of the future.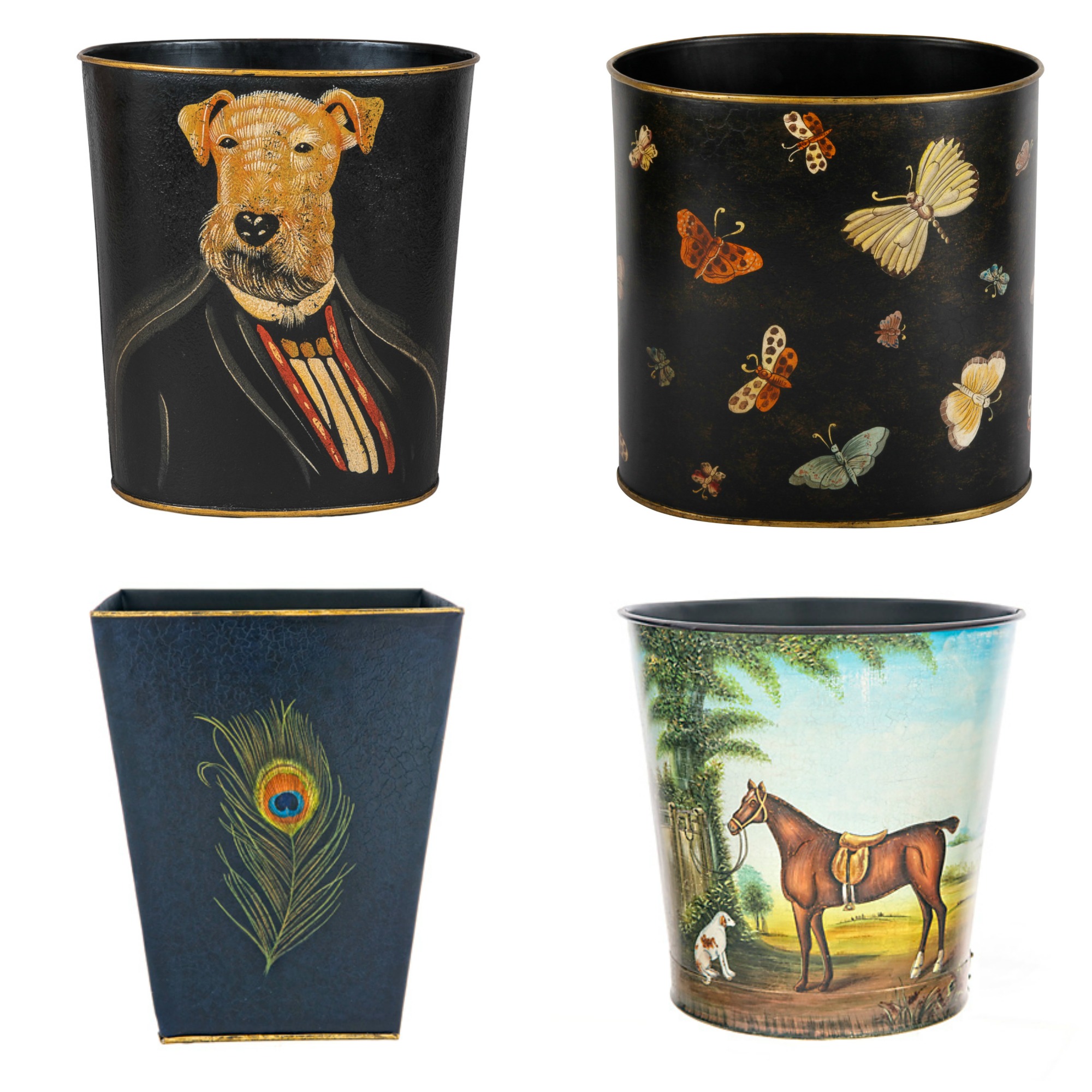 Or Something More Classic English Country Decor Style