Posted by Devi Grewal on 2nd Jun 2017
Luxurious English Country House Interior Design Ideas Matched With The Perfect Luxury Vintage Waste Paper Bins
This year the English country house look is hitting interior design. Think heritage patterns, wildlife motifs and country sports; it's all about mixing up the traditional for an eclectic modern take. We find five luxurious interior design ideas to get this classic and opulent English country look in your home.
1. Don't fear the pattern
Pattern clash is a massive trend at the moment; first seen on Fall 2016 catwalks, it works well with the country house look. The key word is eclectic; imagine a country house drawing room crowded with patterns, Edwardian floral wallpaper, Uncle Reginald's Ming vase, great grandmother's oriental rug – it doesn't matter if it doesn't match as long as the patterns speak to each other.
For a complete room revamp start with a bold wallpaper. John Lewis's most popular wallpaper in 2016 was a colourful hummingbird pattern, and other patterns featuring flora and fauna on bold colour backgrounds also saw huge sales increases. And it's not just feature walls that these wallpapers are covering – the pattern-clash trend means you can splurge on every wall in a room.
Add other patterns on upholstery and accessories, or make a feature of a treasured item. The Must Have Bins range is full of opulent patterning, decorative and vintage waste paper bins, like our William Morris floral vine waste paper bin or Ottoman circle design vintage inspired waste paper bin.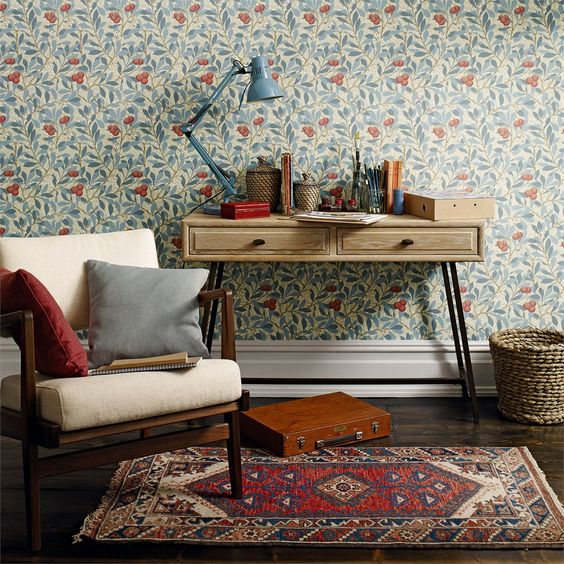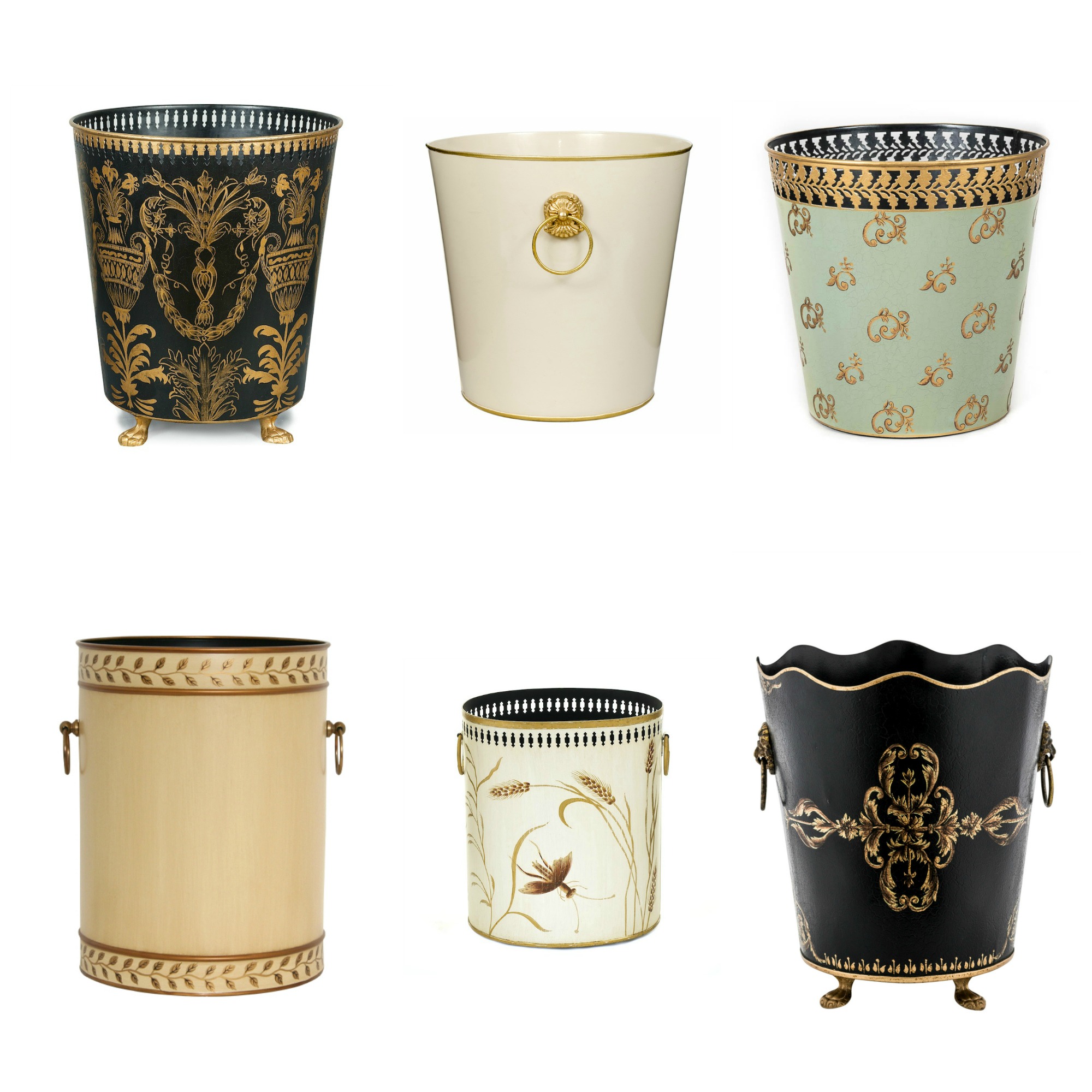 Some matching accessories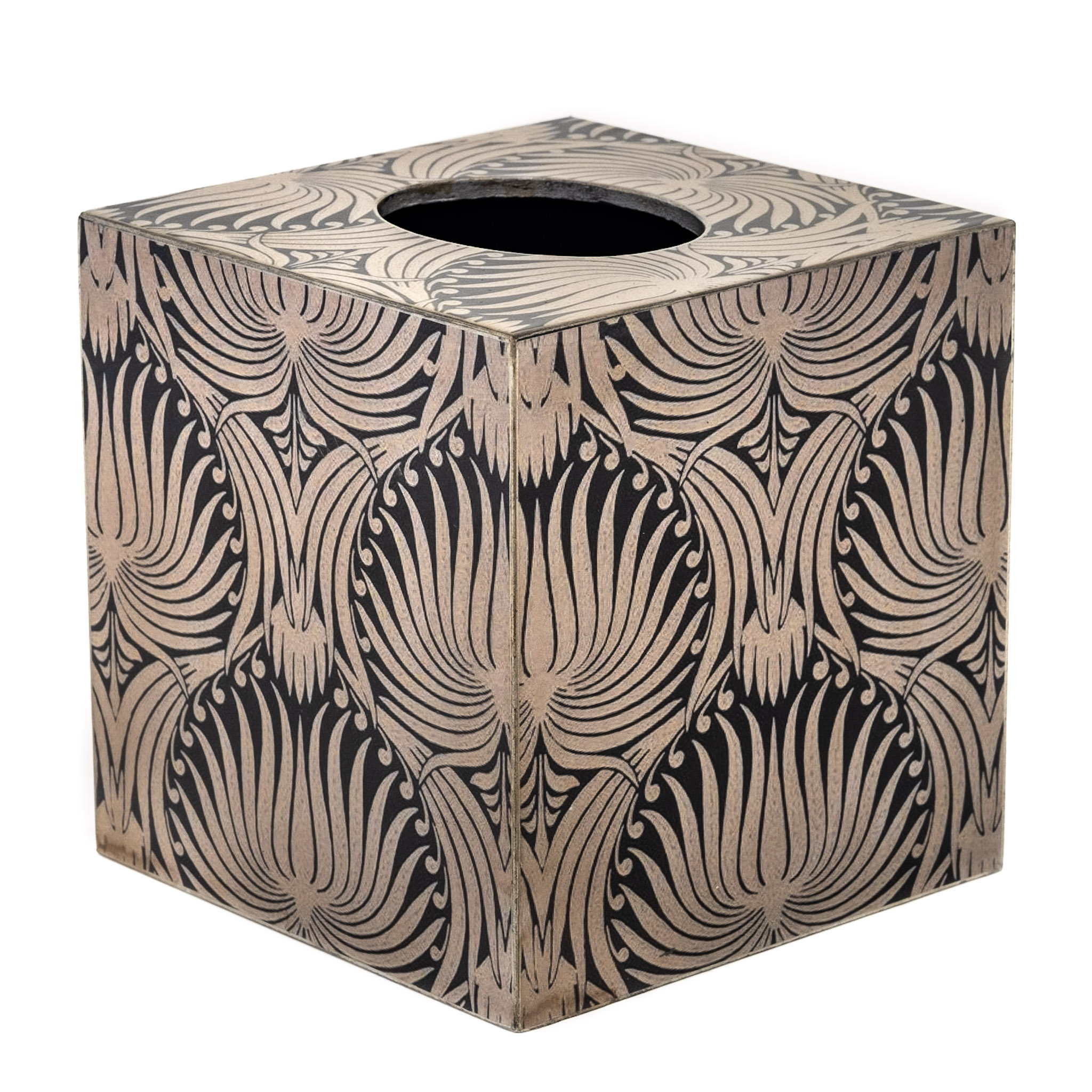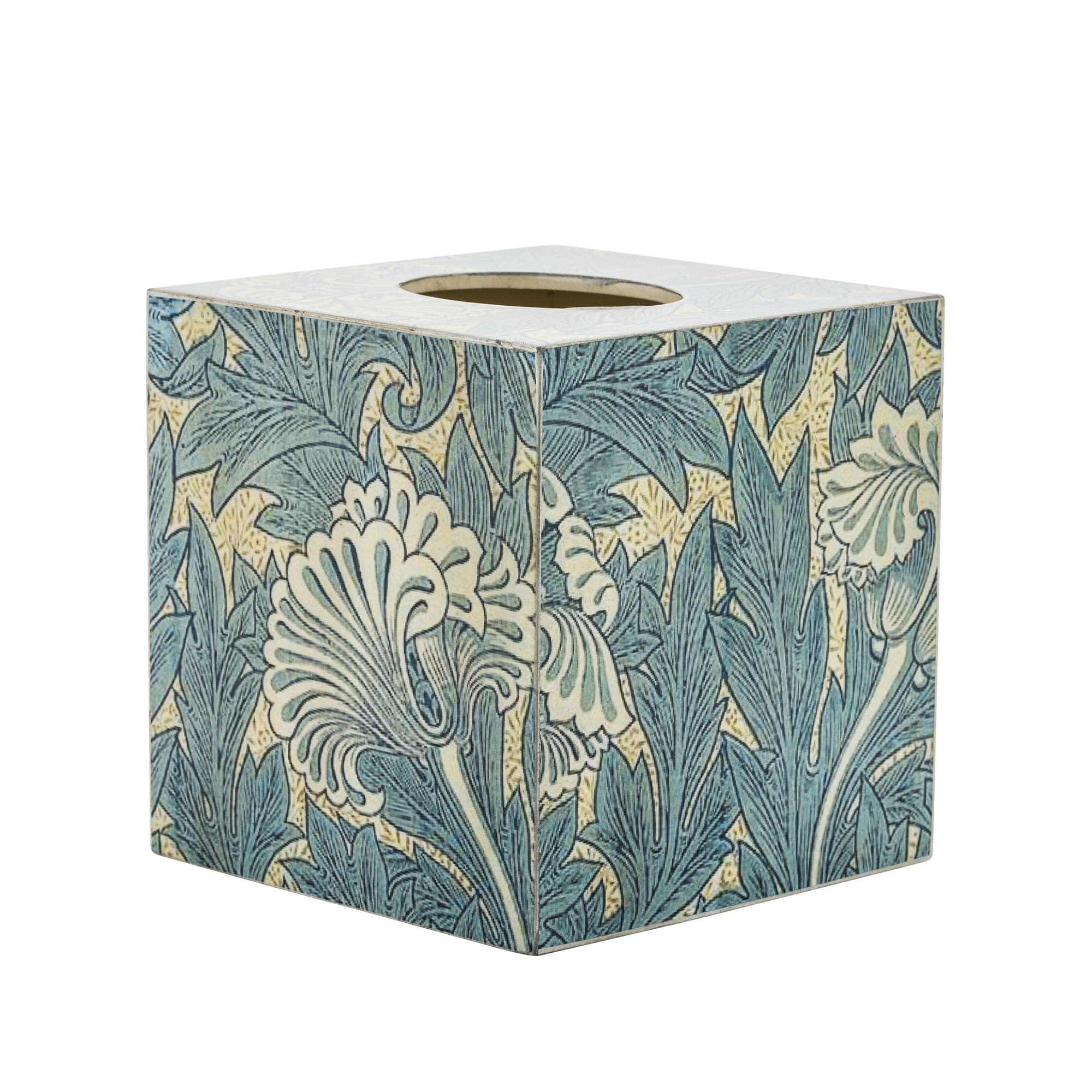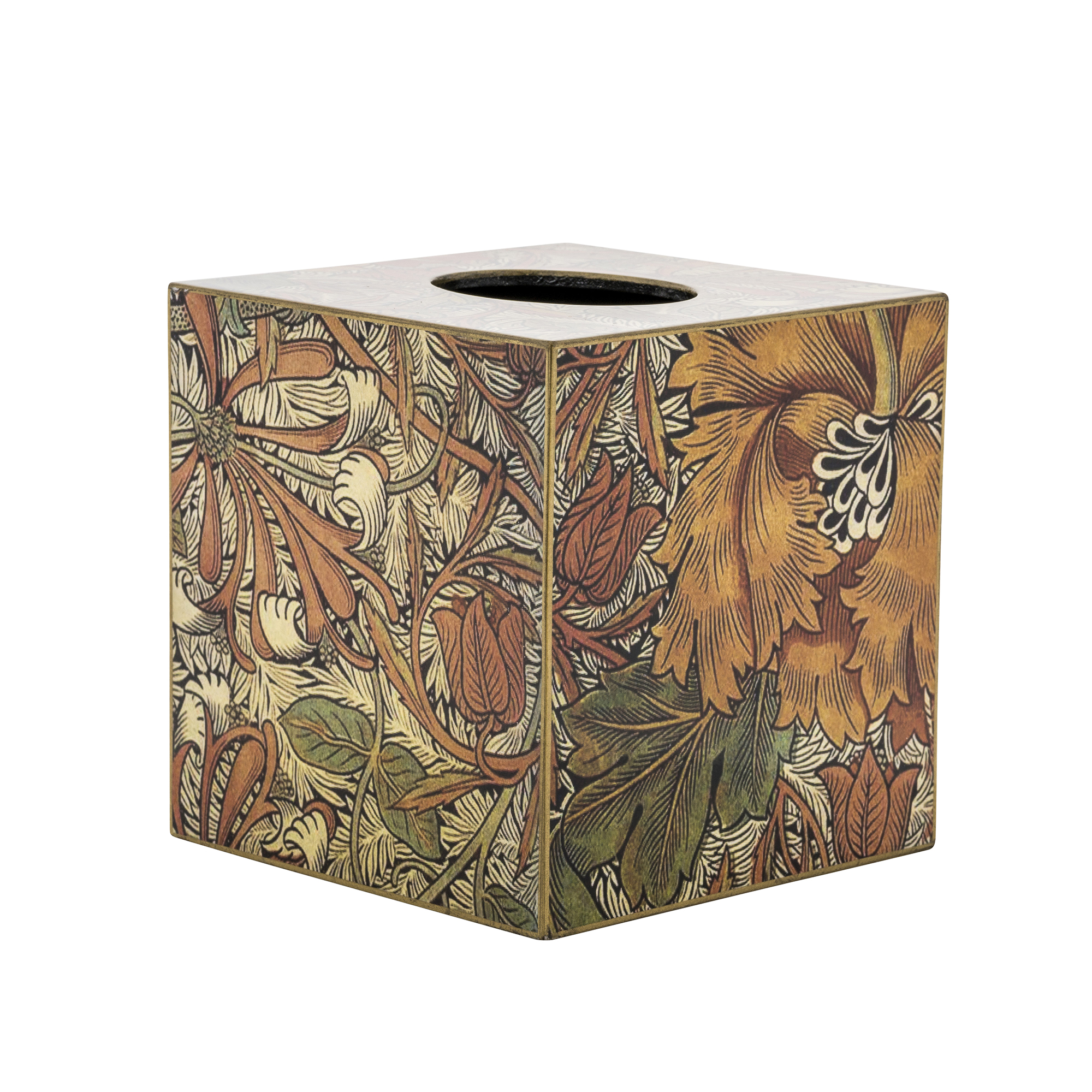 2. Colours of the countryside
Heritage palettes inspired by the English countryside are peeking from the pages of interiors magazines. It's all about subtle, natural shades; hedgerow greens, sunrise pinks and frosty, foggy greys. For walls, explore the new Colours of England collection from Little Green, including historic shades authenticated by English Heritage; just the colours you'd find on the wall of a Georgian or Regency county home.
Amongst our range of classic look and vintage inspired baskets and bins, check out our plain pastel coloured waste paper bins with crackled glaze eggshell finish, like our Pastel Florentine Waste Paper Bin classic pastel colours like these are perfect for this look, and the glaze effect gives them that heritage feel.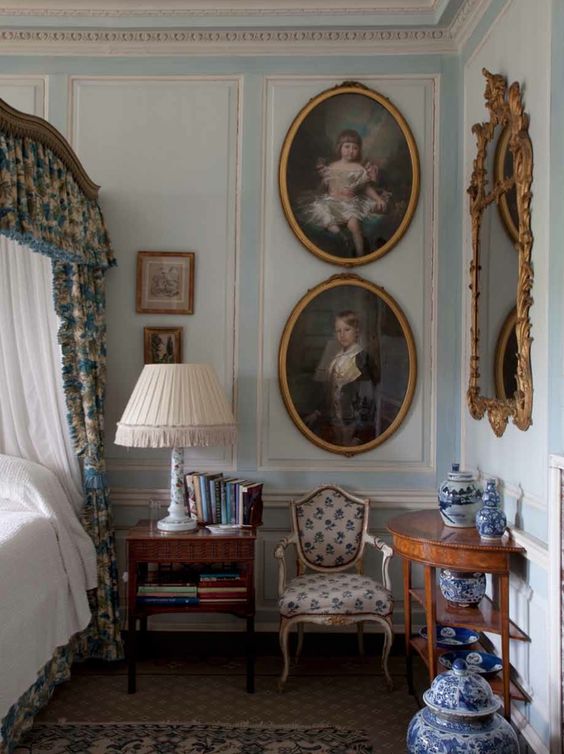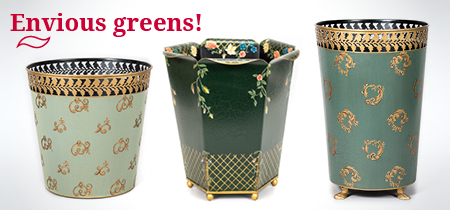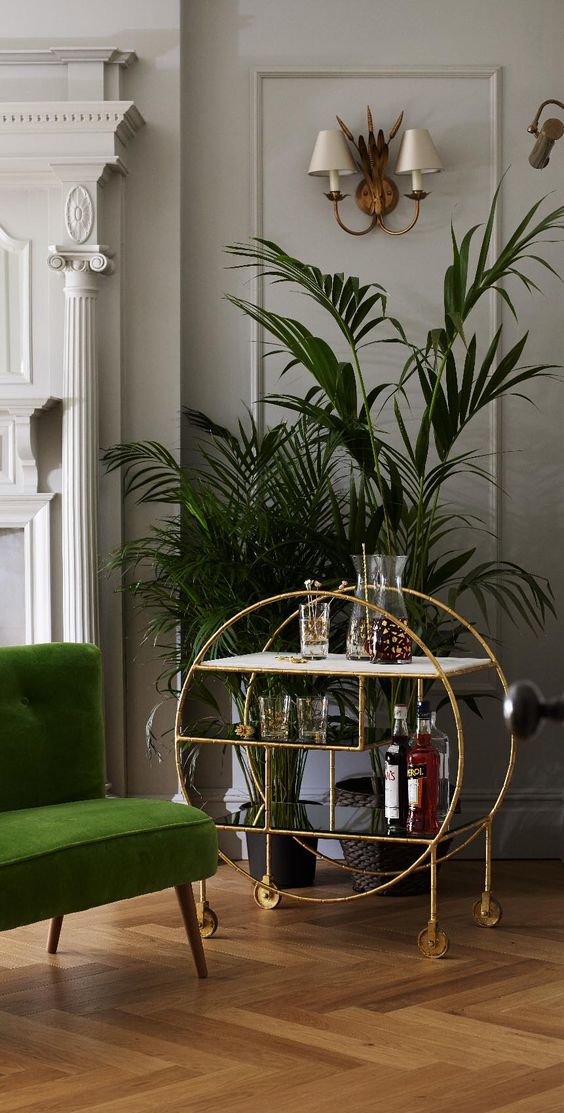 3. Natural materials
Bamboo and rattan furniture has been big for a while, but it slots neatly into the country house trend too. Think country conservatories with rattan chairs and hothouse plants in patterned jardinières. Habitat's range of rattan furniture is a good place to start, matched with our range of rattan waste paper bins or antique feel planters.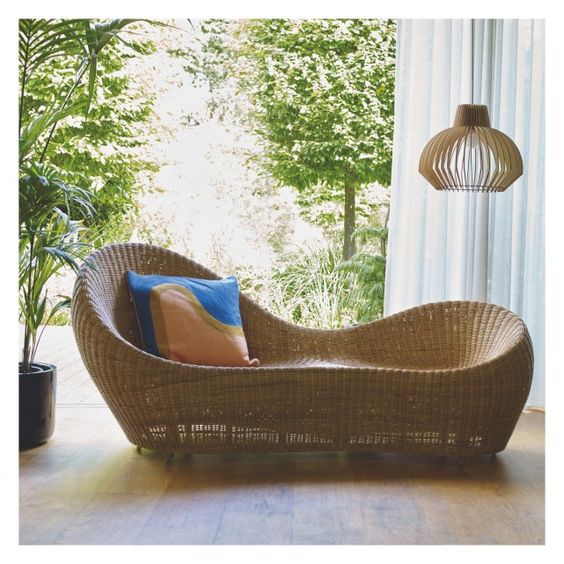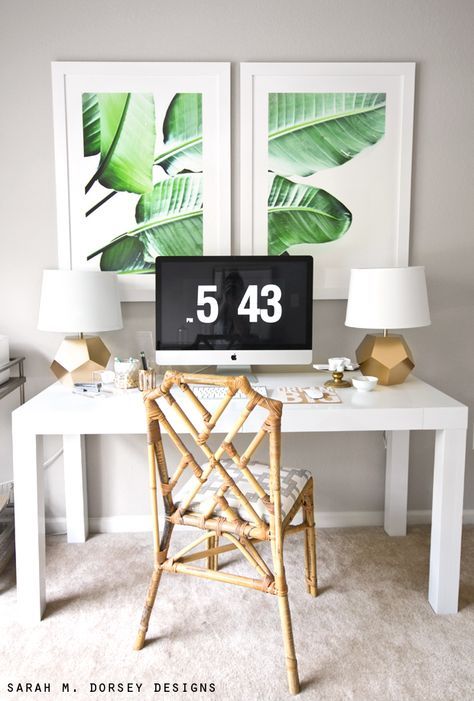 4. Animal magic
The wild countryside comes indoors in 2017. Inspired by the wildlife of the British hedgerows, fields and woods, badgers, hedgehogs, crows and owls are everywhere; even Asda have an Enchanted Forest range of crockery and bedding that's hitting the trend on the nose.
More dramatic countryside animals can make a bold statement; go for luxurious animal skin rugs (faux is fine!) and use a fox or stag as a striking focal point to a room. You don't have to go full on taxidermy here. Stags, foxes, partridge or grouse on cushions, wallpaper and in pictures are bang on trend too.
From the Must Have Bins range of decorative waste paper baskets, check out our Butterfly pattern waste paper basket, or throw yourself completely into the country house feel and go for our English Setter waste paper bin or Horse and Hound waste paper baskets.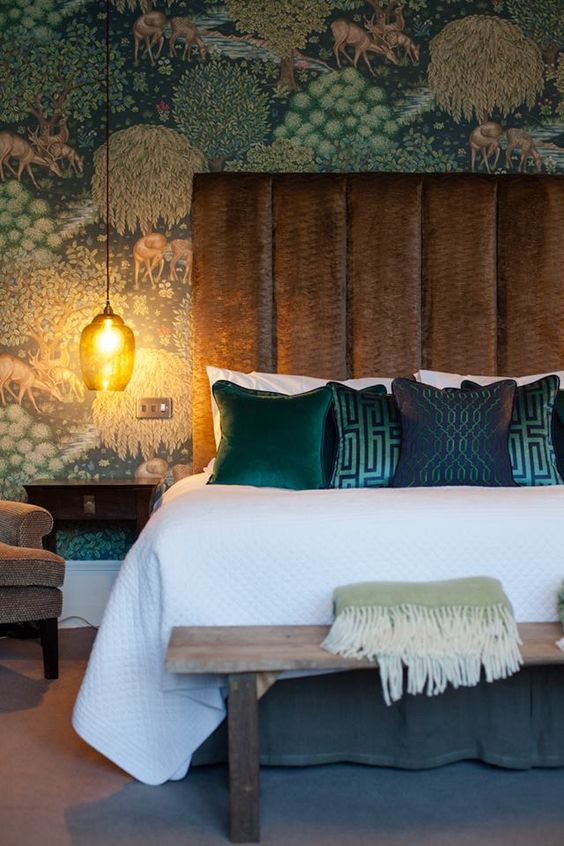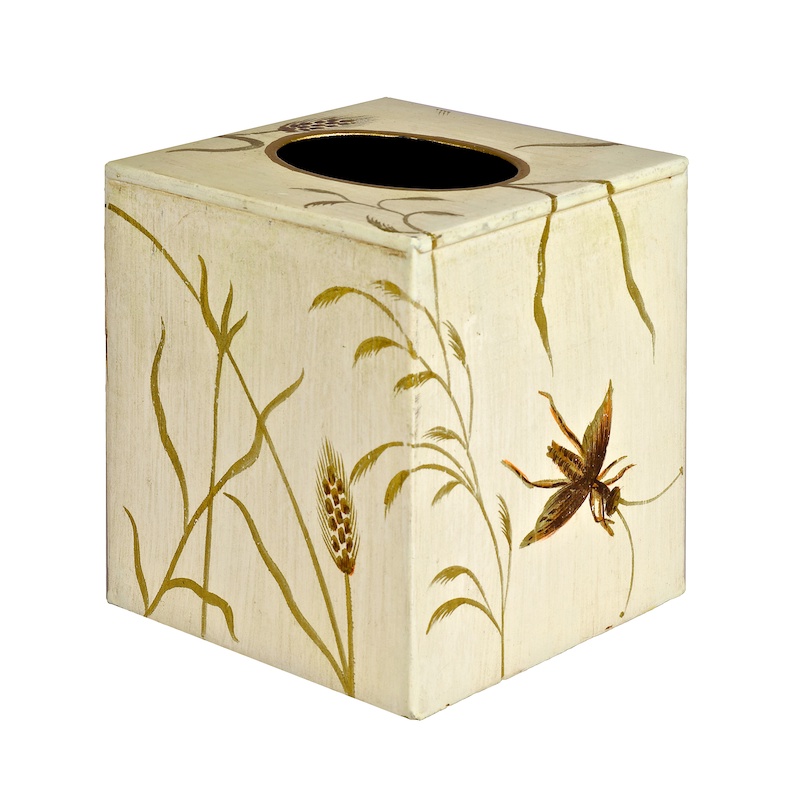 5. Intrepid Explorer
This is an exotic twist on the country house trend. Think of those Edwardian explorers coming back from their travels with maps, books and treasures to fill their homes with. This look is all about Berber rugs, exotic animal prints, oriental chinaware and unique focal pieces.
Last season's tropical trend fits well with this new twist; no need to throw out those palm leaves and golden pineapples, just mix them up with more global influences.
Remember, pattern clashes, anachronistic mash-ups and menagerie magic are all fine as long as your selection is united by your passion for the colours, motifs and pieces. This season is all about the things around you bringing you joy.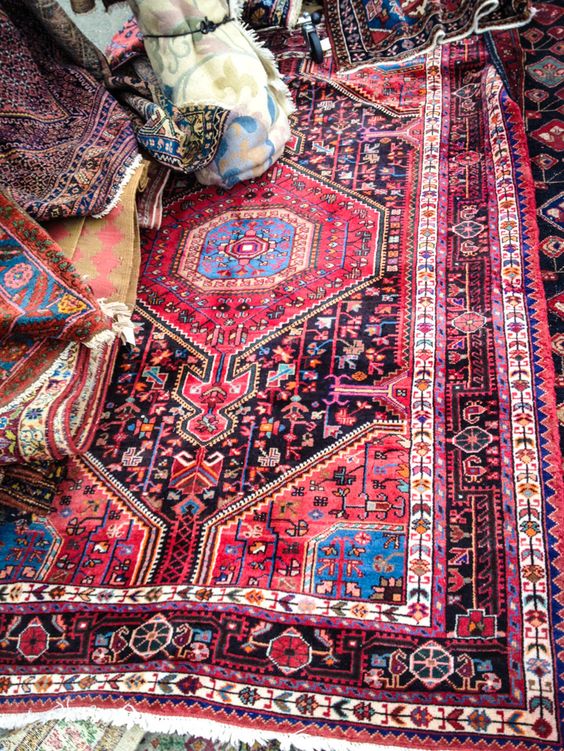 See our Pinterest Board for more ideas and inspiration for bringing patterns into your home decor
Some more Classic Designs