Posted by Devi Grewal on 20th Aug 2015
Devi Grewal is inspired by the presence of the wild in the work of a seminal designer.
I'm full of inspiration after a visit to an exhibition of Alexander McQueen's work, Savage Beauty, at the V&A. It was wonderful seeing the influence of natural form and the use of raw materials in his designs; a dress made of clams, another with a mix of silk flowers and live blooms, a skirt made of plywood, a dress finished with mud, and hat designs featuring feathers, horsehair, banana fibre and straw. Wildness runs throughout McQueen's work; wings, insects, horns, undergrowth, tree trunks and bone proliferate. It's more like looking at a strange and magical extension of the human body than at a fashion piece.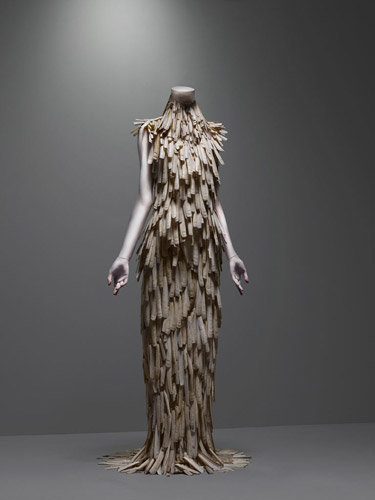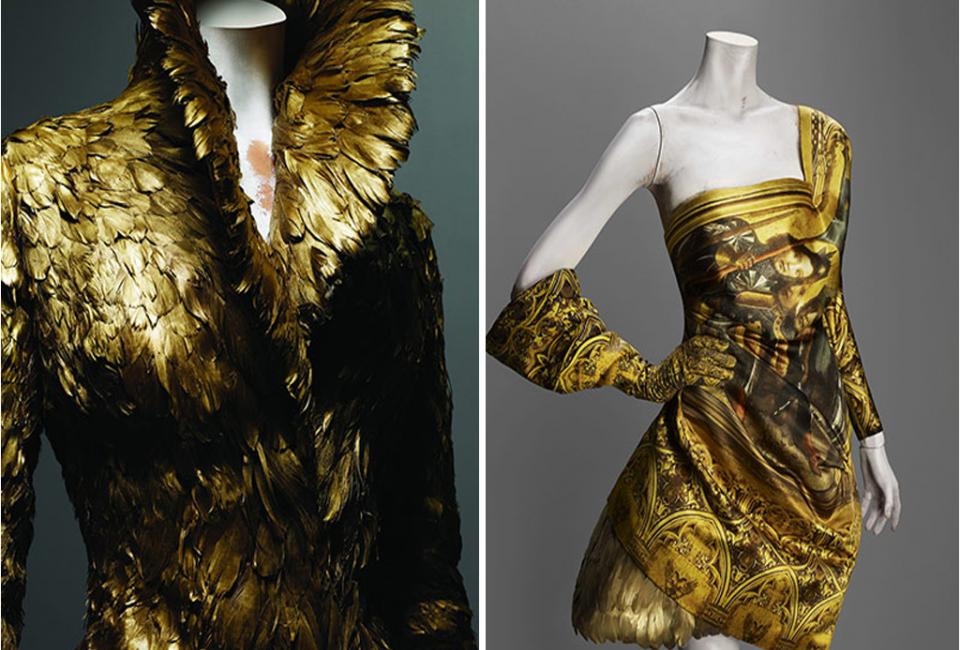 The exhibition dives into an underwater world as it moves on to Plato Atlantis, the designer's Spring/Summer 2010 collection, his last to be fully realized before his death. Its narrative is of an idealised future in which the ice caps have melted and humanity has returned to its origins in the oceans.
Pieces in the collection are inspired by sea creatures and feature skeletons and scales, with the iconic, towering 'Armadillo' boots suggesting an elegant crab's claw merged with human form.
McQueen's genius permeates the exhibition, leaving the viewer exhilarated by the visual and sensual feast on display but saddened by the loss to the fashion world that his death has meant.
I've returned to our studio with a renewed passion for the natural materials and forms that we use in our own pieces.