When it comes to shopping, everyone has a favourite boutique business - a store we get genuinely excited about visiting. For some, it's a shop we'll pop into every week. For others, it's somewhere we save for a special occasion. When we visit these boutique businesses, we savour the whole experience. Everything from the ambiance to perusing the products to the attention and insight we get from shop staff comes together to make the venture truly special.
If you own a boutique business, attaining this special status in your customers' hearts is well worth the effort. Not only does this level of brand loyalty and love keep your customers coming back, it also means they'll share their experience with their friends and family, generating you a hefty dose of hugely valuable word-of-mouth marketing.
There are three key elements required to attain this exceptional status:
Styling of your boutique business
Savvy product selection
Staff that stand out from the crowd
Today we are delving into the necessary components to think about when it comes to styling your boutique business. Complete with some boutique styling inspiration from some of our favourite stores.
Styling Your Boutique Business To Stand Out
When a client walks through your store door, you want them to know immediately where they are and how it makes them feel. As such, the interior design and styling of your boutique are key to your branding and customer experience. Bear in mind the need to offer the customer a unique product and a unique experience. As a boutique business is often very closely aligned to its owner's passion, your styling is also likely to be inspired by your own tastes.
Don't Forget - It's All About the Product
Styling your boutique business is all about selling your product, whether that's fashion, cosmetics or hotel rooms. The layout, accessories, materials and colours you choose should all show your product to the best advantage. Tokyo cosmetics store Nature's Way displays products on library-style shelving with antique desks as demonstration tables, sending a subliminal message that beauty knowledge is on offer here as well as beauty products.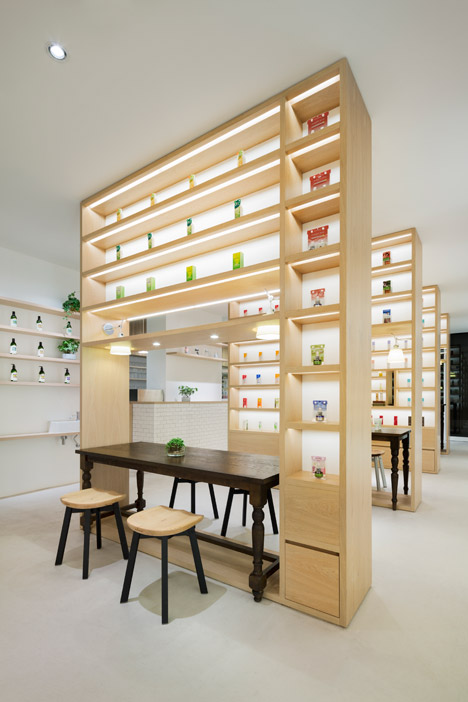 [IMAGE CREDIT] Nature's Way, Tokyo
Create Drama and Story with Your Boutique Business Styling
Effective product display is also about story – what narrative do you want to convey about what you sell? How will it impact your customer's life? What memories or references do you want to evoke? Hoxton Street Monster Supplies in London is styled to look like an old-fashioned apothecary, the perfect way to sell their themed gifts and food.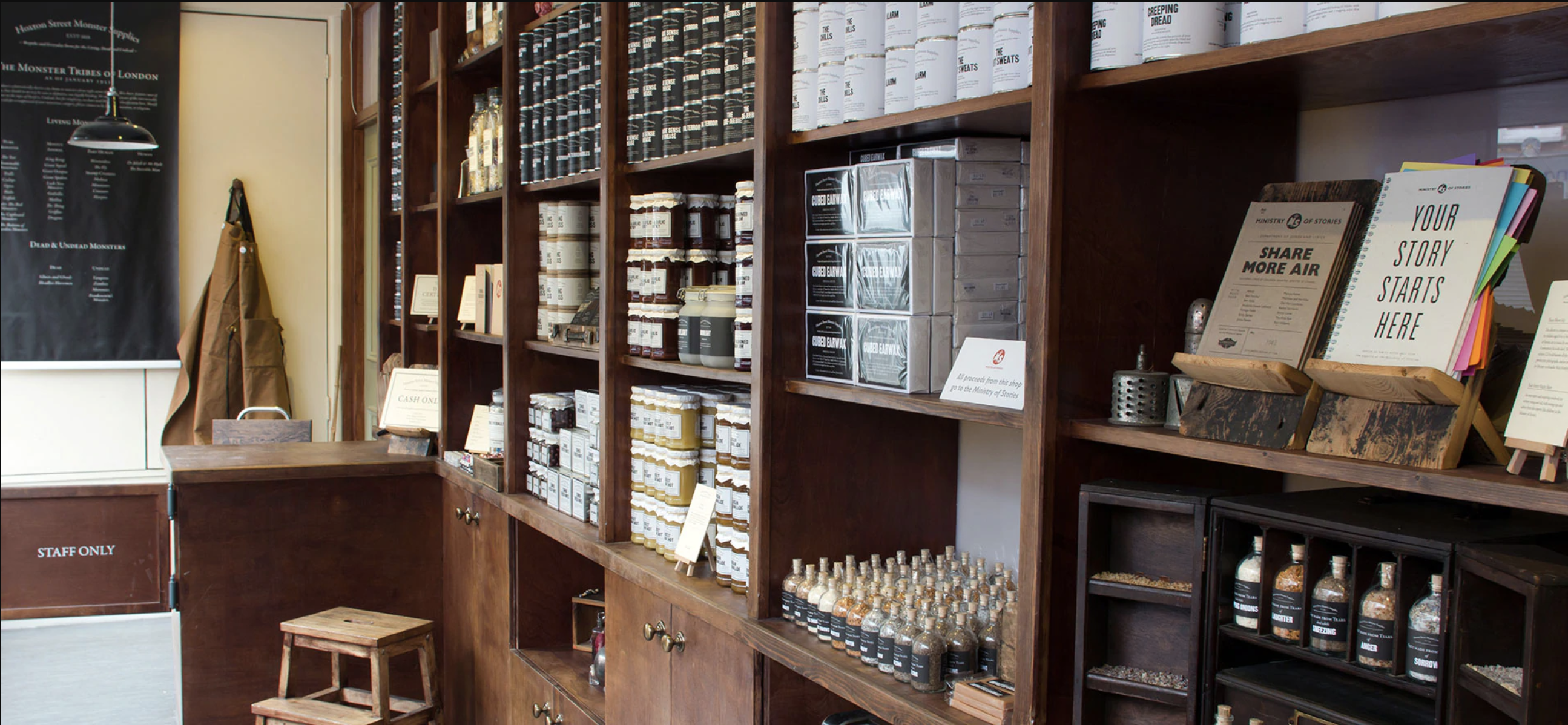 [IMAGE CREDIT] Hoxton Street Monster Supplies
Boutique Layouts To Really Use the Space
The first consideration when styling your boutique shop or hotel is space. How big is the room? Does it have natural light? What are the restrictions? This room at the Sir Albert Hotel in Amsterdam makes the most of a tricky space by emphasising the window area with bright white walls and cleverly arranged furniture.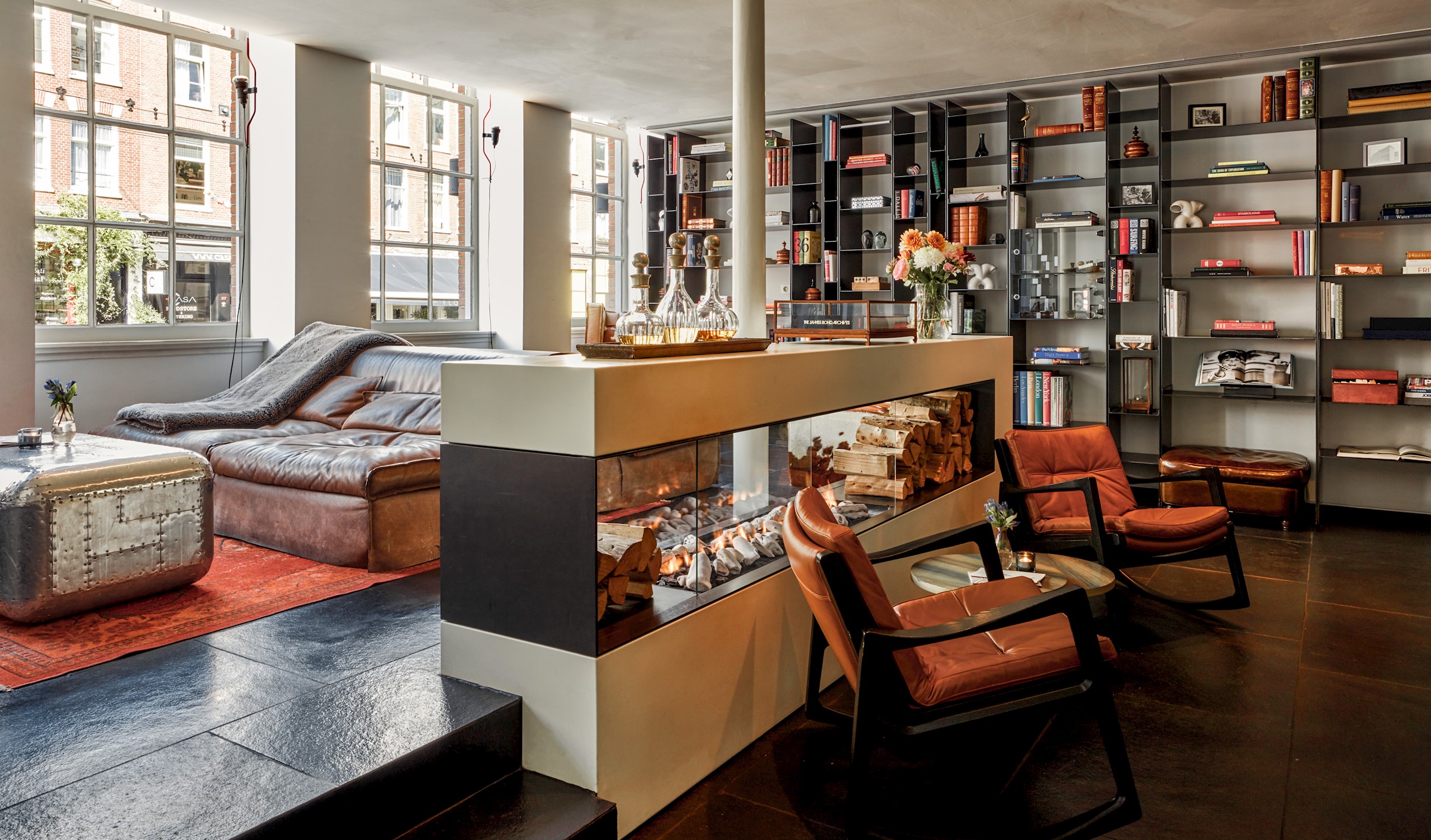 [IMAGE CREDIT] Sir Albert Hotel, Amsterdam
Boutique Colour Matching
Colour can transform a space; it's linked to moods, emotions and even purchasing decisions. When you're picking your boutique colour palette, consider the message you want to send to your customer. Colours and shades can achieve very different effects depending on their combination: white with a cool blue might be used to suggest modern living (the design of an Apple Store, for example), but white accented with warm gold and grey can suggest classic luxury and elegance, as in this hotel room at Blake's boutique hotel in Kensington, London.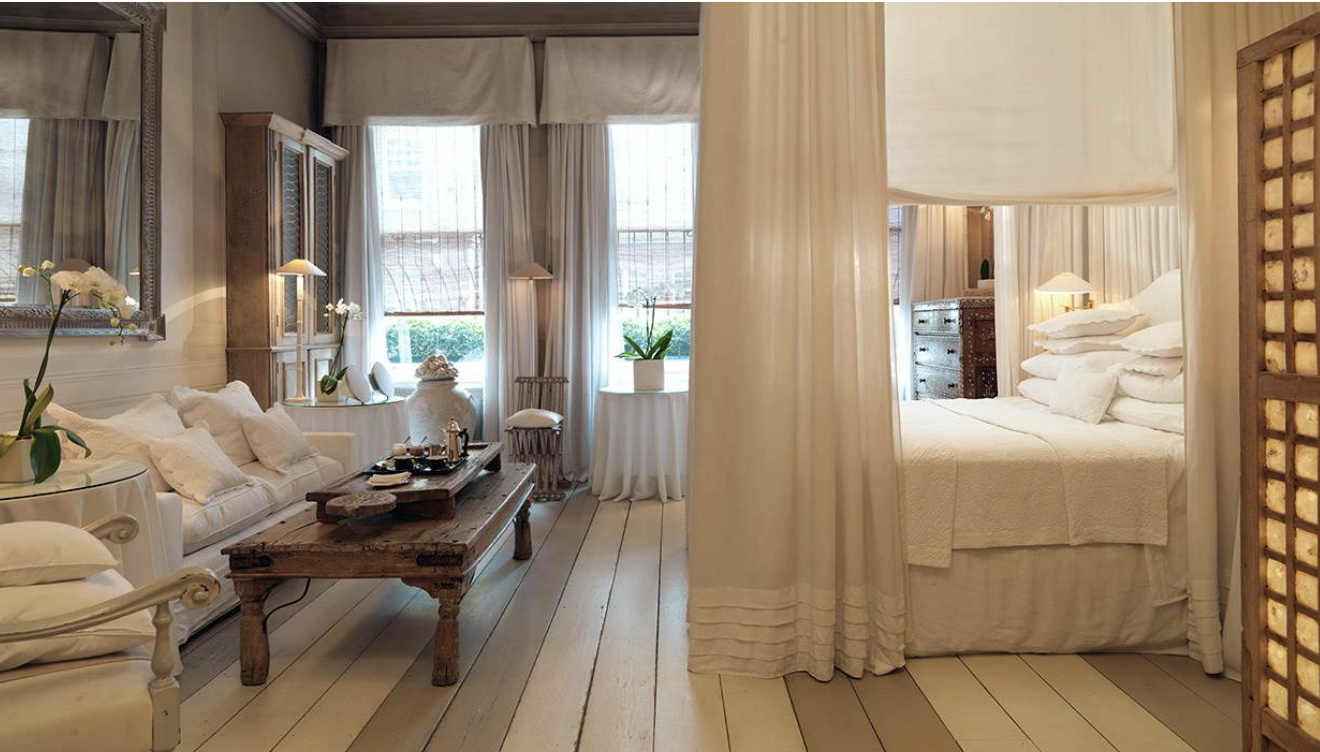 [IMAGE CREDIT] Blake's Hotel
Boutique Accessories to Compliment or Accent
You can tie your fittings, furniture and accessories into you colour scheme, either blending them with your key colour or picking out accent colours. Must Have Bins were asked by boutique hotel Palazzo Parigi in Milan to design wastepaper baskets for their rooms that fitted with their ivory and brown scheme. Our design team came up with a chic, minimalist concept that used an ivory base accented with gold handles in a classic style to match the elegance of the room.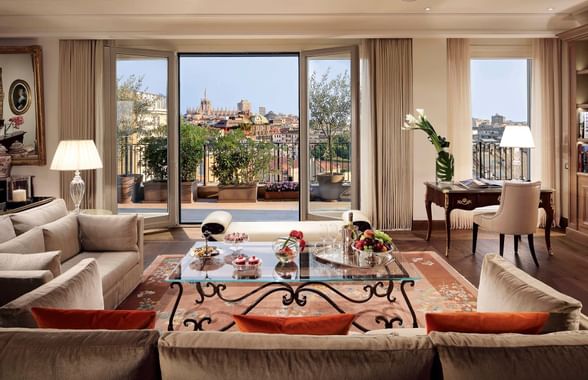 [IMAGE CREDIT] Palazzo Parigi, Milan
What action do you want people to take?
You boutique business design will depend on what you want people to do in the space. If it's a boutique hotel room you might want a relaxing atmosphere, whereas a boutique shop would demand a different dynamic, encouraging people to browse for longer, for example. The Hedonism wine shop in London invites customers to browse with wide aisles displaying wine enticingly on open or glass shelves against natural wood backgrounds.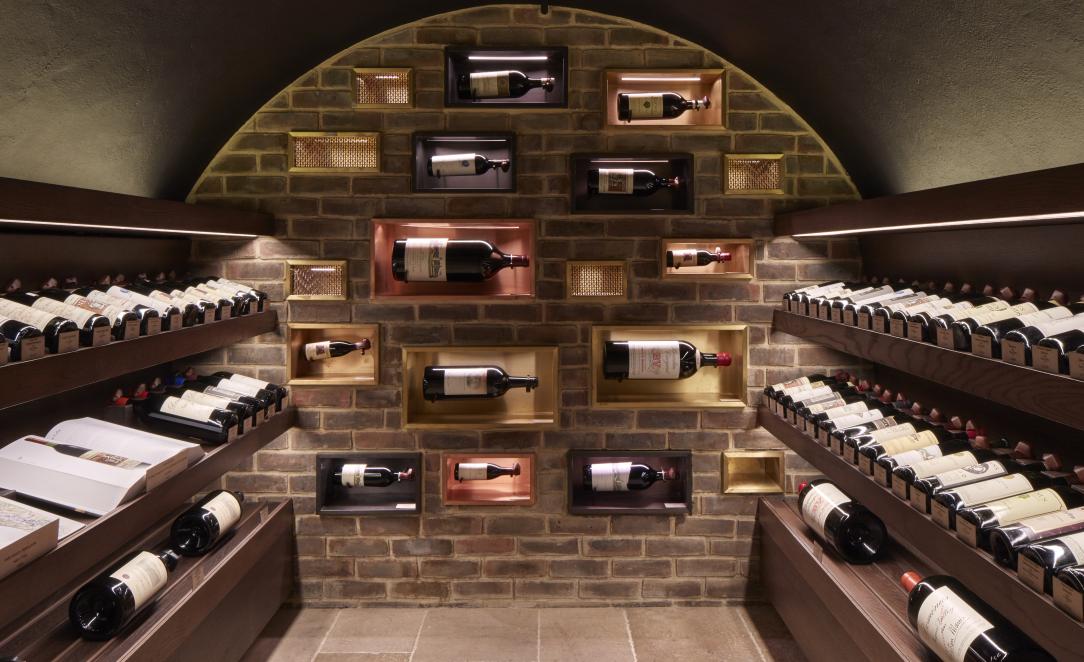 [IMAGE CREDIT] Hedonism Wines
Using branding in your boutique design scheme
Subtly incorporating your branding into your boutique styling can be an effective finishing touch. This might involve using your brand colour palette, or even incorporating your logo into decoration or furnishings. When Must Have Bins provides branded items for hotels and other boutique businesses we work with interior designers throughout a project to make sure the pieces we produce fit with the overall design aesthetic, like this bin incorporating a company logo as decoration.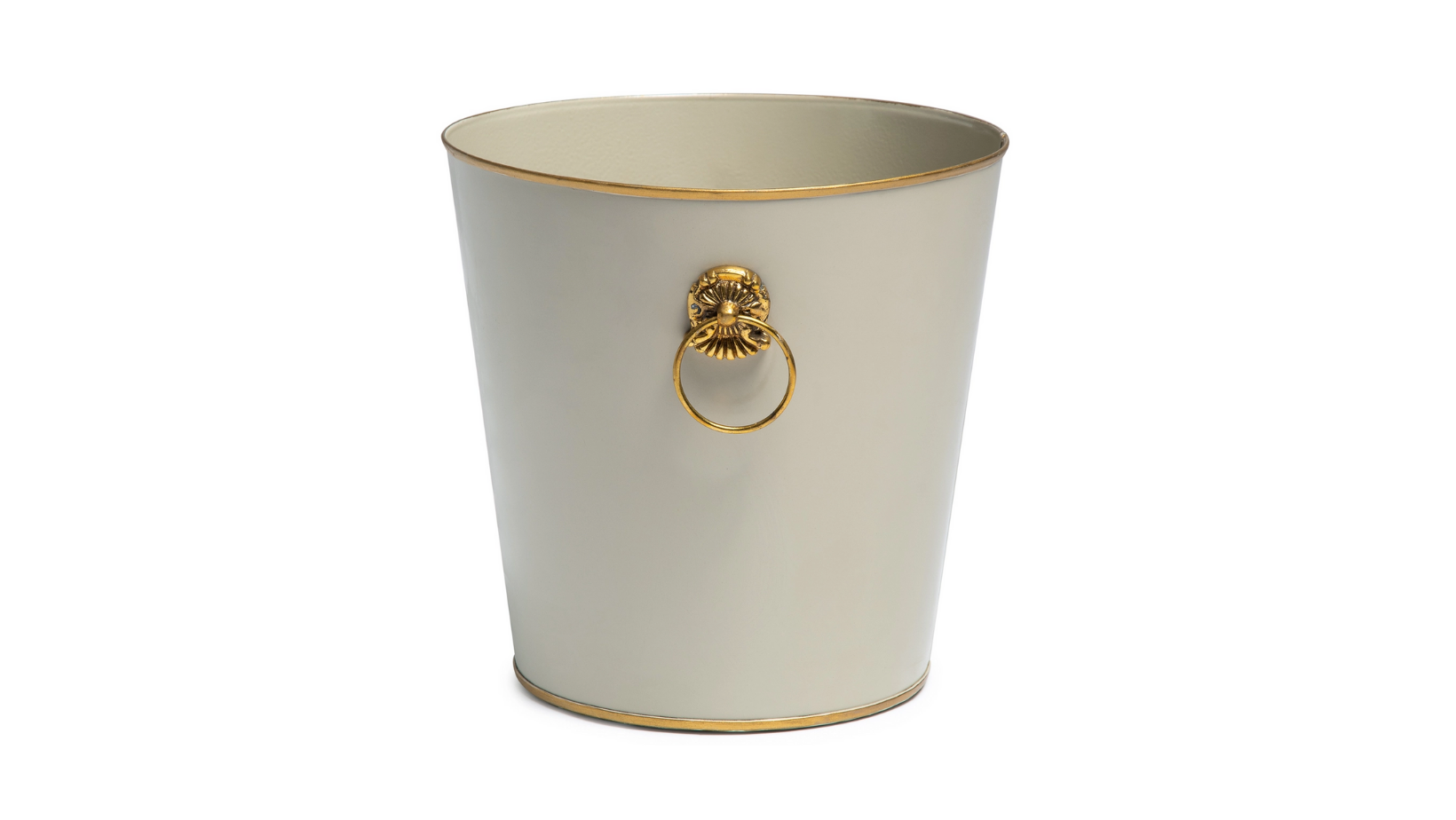 [IMAGE CREDIT] Must Have Bins, Milano Wastepaper Basket
Want to find a room accessory for your boutique business? Browse our range for something that speaks to you, or get in touch to talk to us about a bespoke item to fit your room perfectly.