Posted by Emily Clever on 16th Nov 2018
Feather Decoration Ideas
4 ways to incorporate the beauty of feathers into your interior design
Feathers have been a fundamental motif in art and design for thousands of years. Seen as gifts from the sky, they have always carried a spiritual significance, symbolising truth, celestial wisdom and freedom. They're also just gorgeous too of course; the splashes of wild colour, silky textures and beautiful forms all make them perfect for using in modern rooms. Here are five feather decoration ideas to go fabulous with feathers.

Feather Wall Decorations - run a subtle feather motif throughout a roomWhen Parisian décorateur Jacques Garcia was brought in to transform a derelict Arts & Crafts church in central London into a luxury boutique hotel, his brief was to embrace the hotel as a theatre, weaving imagination and performance in with sumptuous design and luxury detail. The result, L'oscar Hotel, is an extravagantly restored masterpiece, from its seven-storey chandelier to its velvet and leather walls.
B


Unsurprisingly, Garcia chose peacock feathers, along with birds and butterflies, as his key motifs to embody that theatrical style, and they appear throughout the hotel, from sumptuous feather wall decorations with the glittering peacock-feather wallpaper and stylised peacock motif doors, to the gold feather detailing on the luxury wastepaper bins designed by Must-Have Bins specially for L'oscar. The repeating feather pattern on the rim makes the most of the simplicity of form, in contrast to the complexity of the intricate peacock feather patterns elsewhere in the hotel.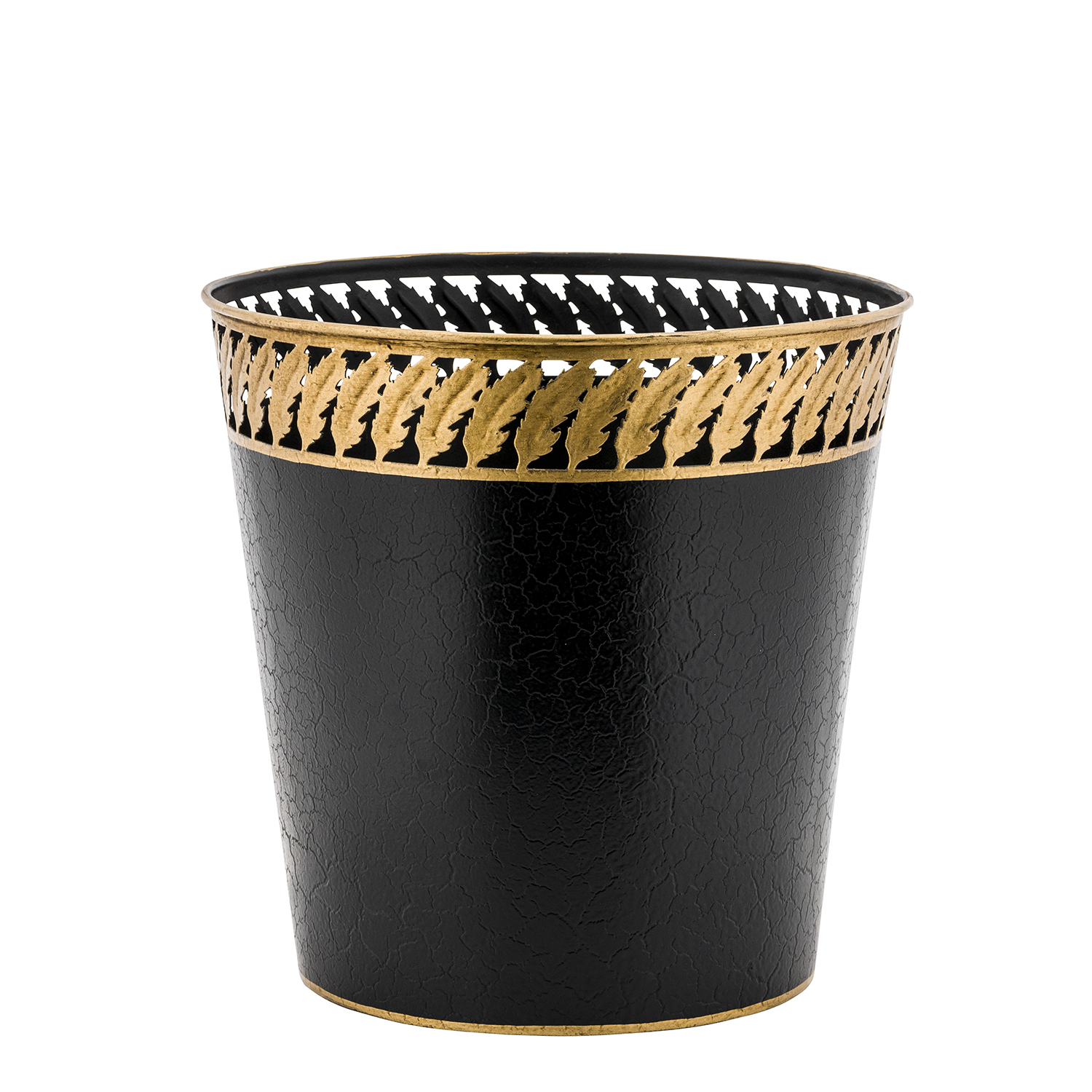 Black and Gold Feather Decorative Metal Waste Paper Bin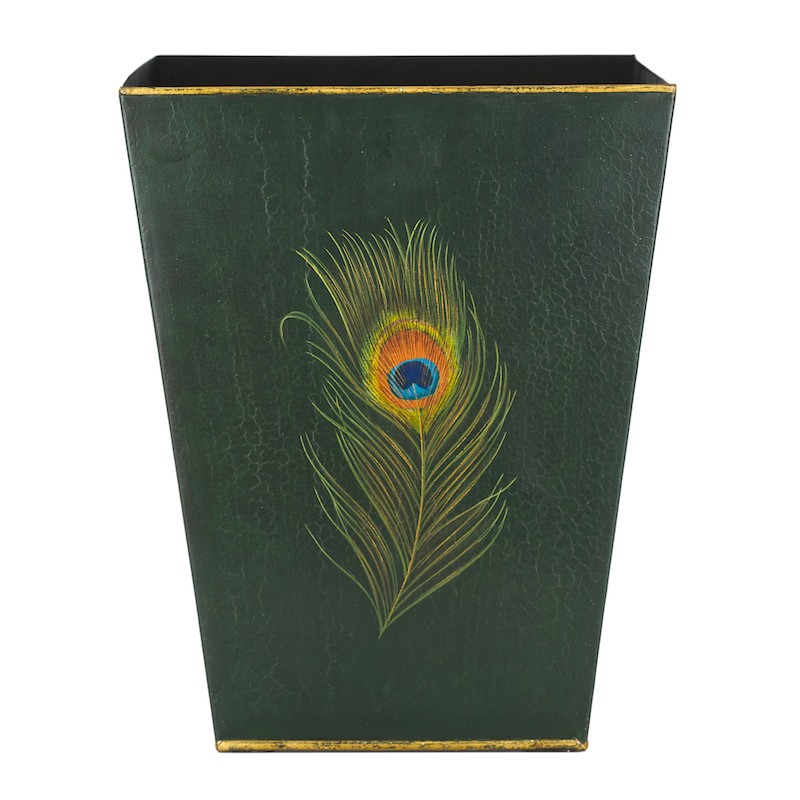 Luxury interior design using feathers to evoke period style
The use of feathers in interior design has always been used as a symbol of luxury. During the Art Noveau period feathers started to appear everywhere, from wallpaper and upholstery to gold embellishments on mirrors and fans. Their regular and beautiful forms were perfect for the intricate patterns designers of the time favoured. Use feather wall decorations for an Art Noveau touch to your room, use a bold feather design wallpaper on a feature wall or upholstery. The rich colours of peacock feathers can be echoed in the rest of your colour scheme.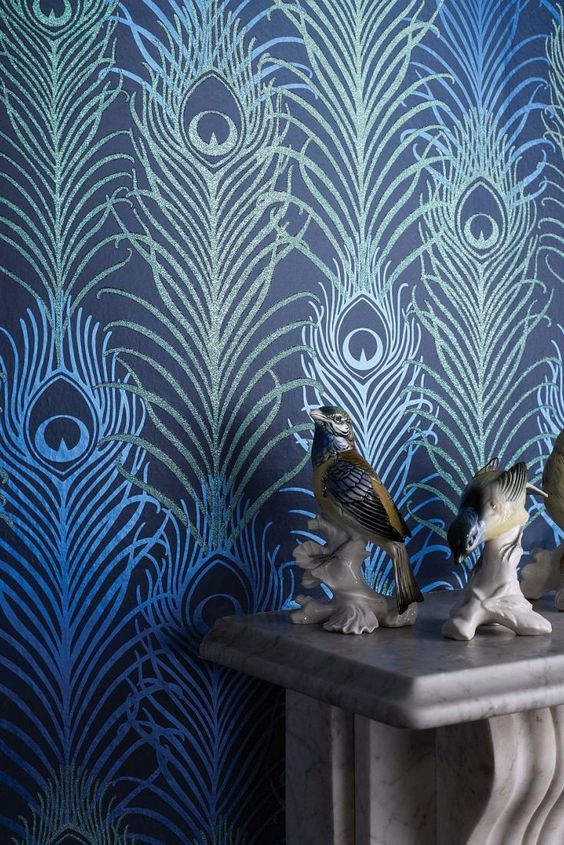 In the 1920s during the heyday of decadent Hollywood style, swathes of feathers were everywhere, from the feather skirts off flapper dancers to giant ostrich feather fans and feather chandeliers of '20s nightclubs and theatres.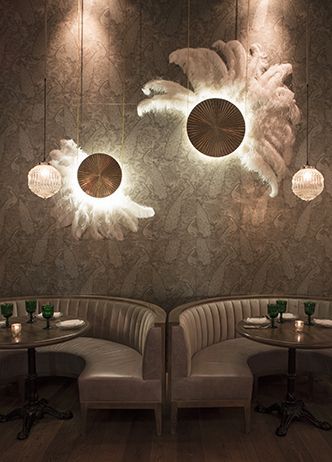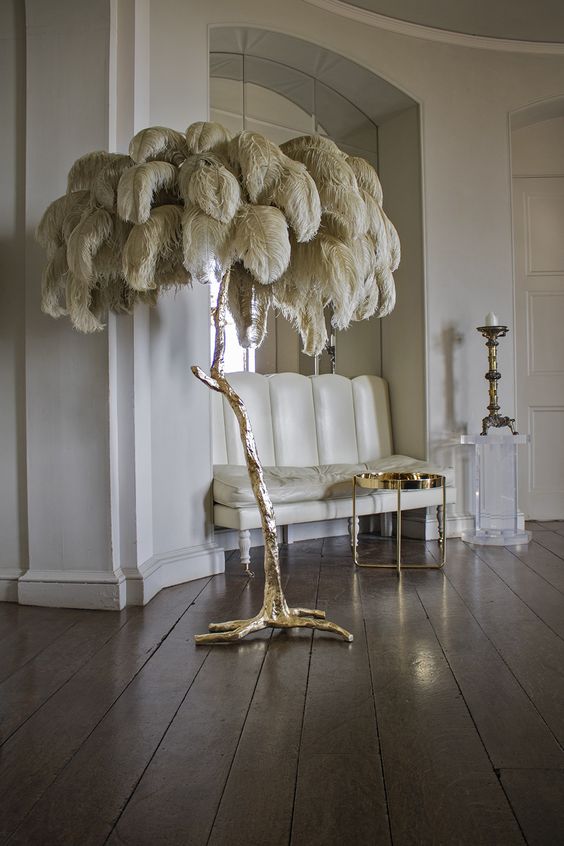 ]
To get the Roaring 20s Hollywood look, use a statement piece featuring spectacular feathers in white or cream; mirrors, lampshades or a chandelier. Whatever it is, it needs to steal the show!

Use feathers as accentsIf you don't want to swamp your room in feathers you can use them more subtly, picking them up as a motif on one or two items, such as a cushion or vase. Our peacock wastepaper basket uses a single colourful peacock feather against a subtle black background which works well for an understated effect.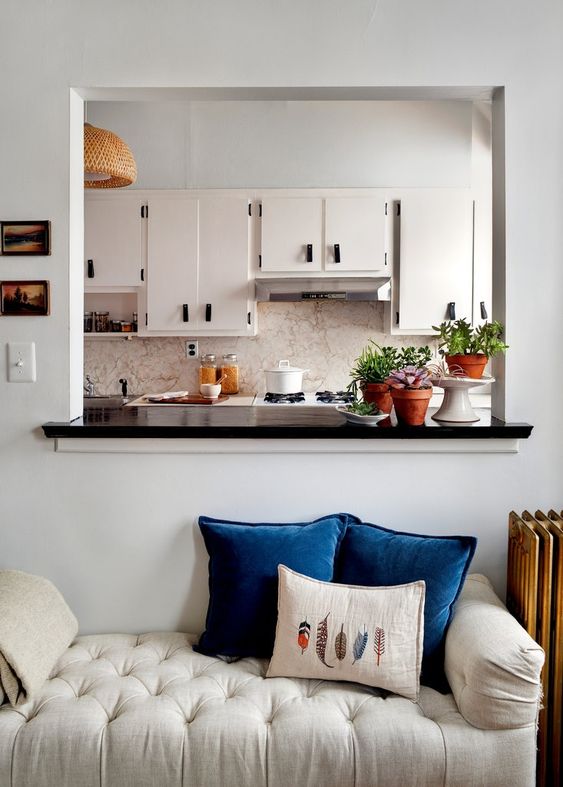 Feather wall art - incorporate feathers into a natural scheme On the opposite end of the spectrum to Hollywood opulence and Art Noveau luxury, feathers are of course natural objects that often have beautifully subtle colour mixes and textures. They also work as part of a natural design scheme, used against dark wood, leather furniture and stone flooring.

Rather than using feather patterns, why not use actual feathers to create feather wall art? As a wall-hanging, in a picture frame or in a vase with dried flowers, make the most of their natural beauty and simplicity. Select your feathers to echo colour themes in the room.